BEUNA TOMALINO / Continuing Education Instructor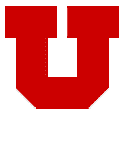 Buena Tomalino is a landscape consultant, garden coach, and owner of Garden Inspire with formal education in ornamental horticulture from Utah State University. She has several years experience consulting with hundreds of clients and designing, planting, and maintaining such diverse gardens as herb, flower, native, and show gardens for individuals, businesses, and gardens open for public use. Classes she has taught include organic gardening, herb gardening, composting, and Square Foot Gardening. Her passion is teaching others how to grow and enjoy their own food, including herbs and unusual edibles. Her personal gardens have been organically maintained for 20-plus years. She is the author of What About Herbs?, available for Kindle and Nook.
This instructor is currently teaching the following classes.
| Class Title | Semester | Date(s) | Program |
| --- | --- | --- | --- |