Classes for Fun—No Grades, No Tests
Whether you are interested in advancing your career or developing your appreciation of the world around you, we offer a rich array of noncredit opportunities. Classes range from a few weeks in length to an entire semester. No need to be admitted to the U!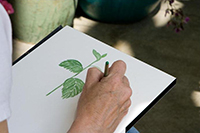 From learning a new sport to mastering a language or taking classes in the humanities, sciences, business, and much more, our classes are a great way to experience an academically intense class in a less expensive, stress-free way (no grades or tests).
Don't see the class you are looking for? Call us at 801-585-9963 and we may be able to add it for you!
Summer Registration Coming Soon!
Believe it or not, summer is just around the corner. It is the perfect time to try something new, and we have just the class for you!
Summer classes are now posted online, and registration for summer classes begins March 24.
Check out all of our class offerings today, and don't forget to register starting March 24.
Important Dates
2/26: 2nd Session Classes Begin
3/24: Registration for Summer Classes Begins
5/12: Summer Classes Begin
Face Your Fears
Take the Work Out of Your Workouts
Get Back at Life