ANDREA DANIELLE BROWN-CHRISTENSEN / Continuing Education Instructor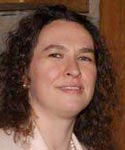 Andrea has worked for the Division of Human Resources at the University of Utah for over ten years. She is currently the Director of Employment Services, which includes recruitment, employment, operations, absence management, and HR consulting. Her previous positions at the University of Utah include Director of Training & Development, Manager of Employee Relations, and Equal Opportunity Investigator.
Prior to working at the University, Andrea worked for six years at the Utah Anti-Discrimination and Labor Division.
Andrea has an M.S. in Organizational Communication from the University of Utah and a B.A. in Interpersonal Communication from the University of Montana. Andrea has been conducting training and presentations since 1992 to groups throughout Montana and Utah.


This instructor is currently teaching the following classes.
| Class Title | Semester | Date(s) | Program |
| --- | --- | --- | --- |