Club U prides itself on its exemplary staff- truly they are the individuals who bring the magic of the camp experience to the forefront.
Our staff is comprised of individuals who are committed to making a difference in the lives of Club U campers by being positive and supportive role models who ensure an inclusive atmosphere to nurture individual and social growth. Staff come from various backgrounds - current and former University of Utah students, educators in the community, and individuals interested in making positive contributions to the youth of tomorrow. All staff are thoroughly background checked each year, trained in first aid and CPR/AED, and undergo comprehensive youth development training and pre-summer Club U orientation to ensure the safety and wellbeing for all campers.
Take a look at these upstanding individuals below!
---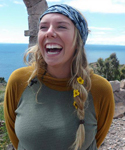 Abigail Johnson
Abigail (AJ/Abby/Ab) has traveled far and wide to join us here for her first summer in Utah at Club U. Originally from New England, she enjoys a good ol' lobster roll accompanied by a Sox game. She has received her degree in Outdoor Leadership with special focuses in Environmental Studies and Psychology. With more than six years of working as an outdoor educator she thinks nature is pretty neat! In her free time, AJ enjoys climbing mountains and backpacking, snowboarding, traveling to as many new places as possible, mountain biking, plant identifying, star gazing and living on the crunchy granola side of life.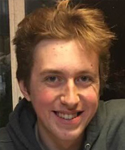 Alex Engstrom
Alex is entering his sophomore year at the University of Utah Honors College, studying Chemistry. Alex has been with Club-U for 10+ years, first as a camper, then an aide, and now as counselor. Alex loves being outdoors and active, hiking, camping, and playing pickup basketball in his free time. Additionally, Alex is a talented artist and enjoys drawing for friends and family. He is incredibly excited to be a part of the Club-U staff this summer and looks forward to making this summer an unforgettable one.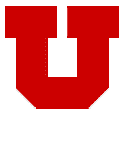 Alice O'Driscroll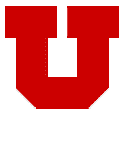 Audrey Lidgard
Audrey is very excited to be joining the Club U team for her first summer. She is going into her second year of studying biology and chemistry teaching at USU and one day wants to become a high school teacher. She loves teaching and learning from kids of all ages. Audrey loves good food, hiking, walking her dogs, skiing, snowboarding, and reading her favorite books. She loves sharing her love of nature, animals, and the outdoors with people around her.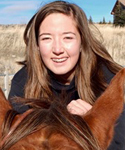 Ava Blackner
This will be Ava's 3rd summer working at Club u as a staff member before she joined staff though she was a camper for 5 years. Ava is so excited to be graduating from Park City high school very soon and then be a CSU ram in the fall. This summer after traveling to Bali for a service trip Ava will be a full counselor, and is so excited to make new friend and meet awesome kids! When she is not traveling or hanging out with kids at camp she loves to ride and spend time with her horse Jewel, hike with her dogs, hang out with her friends. In the winter she an avid skier. She is also working on getting her EMT certification and will be a certified basic eat by the end of the summer.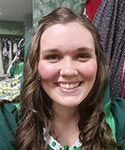 BreaAnna Torres
BreaAnna is thrilled to be returning for her second summer with Club U! She loved being a counselor last year, and she is excited for her first summer as a Club U Coordinator! BreaAnna was born and raised in Pocatello, Idaho. She is happily married to Club U Varsity staff veteran – Phil Torres. In her free time, BreaAnna loves spoiling her fur baby, cross-stitching, performing musical theatre, playing board/card games, making people laugh, and having adventures with her friends and family. BreaAnna is working hard to earn a BS in Elementary Education at the University of Utah. She can't wait to share her enthusiasm and goofy personality with all of the Club U campers and staff!!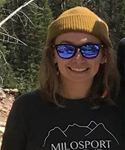 Colleen Lawler
Colleen is very excited for her third summer with Club U. Colleen graduated from the University of Utah with a bachelor's degree in Special Education. Colleen loves spending her time outdoors snowboarding, skateboarding, climbing, or camping. When having to spend her time inside, she enjoys painting and drawing. She is excited for all the new adventures she will experience with Club U this summer!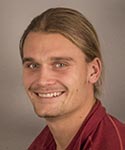 Dylan Stokes
Dylan Stokes is originally from Portland, Oregon and transplanted to Utah in fall of 2011 to pursue outdoor and academic passions. This will be his first summer with Club U and he is super stoked! Previously, he worked at several high schools and middle schools helping students realize their academic and personal goals. Before that, he was a camp counselor in Maine for a summer. Other than working with youth, Dylan loves spending time outdoors with his dog Decker, playing soccer, biking, cooking, backpacking, and reading in hammocks. Staying true to his hometown roots, Dylan continues to support the Timbers and Blazers and loves watching sports of all sorts!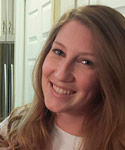 Elizabeth Olsen
Liz is excited to start her first summer at Club U. She has lived in Utah her in life and absolutely loves it. She thinks Utah is the best place to live. She is currently at the University in Utah working on a degree in Mathematics with a minor in Health. She hopes to teach high school one day. She loves to ski, golf, read books, watch sports, and much more. She loves anything Star Wars and Disney and could spend the whole day talking about them. She loves to smile, laugh, and have a good time. She has spent the last four years as a golf instructor to kids and absolutely loved teaching them to golf. She is looking forward to this experience this summer at Club U.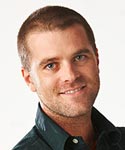 Elliott Fraughton
Summer 2017 will be Elliott's 6th summer as Club U's Camp Director. He recently completed his Masters in Public Administration at the University of Utah. Elliott brings a lifetime of summer camp experience to campus, having attended day camps the majority of his childhood and working in the camping industry throughout his adolescence and early adulthood. No longer working directly with younger children in camp programs, Elliott's focus is devoted to preparing younger staff members for workforce readiness as they transition from Summer Camp Employment into other careers. He looks forward to providing all campers and parents with a safe and enriching environment throughout the summer, with some of the most dedicated, and fun-loving youth development professionals that the Salt Lake valley has to offer!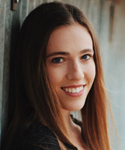 Elysha Romano
Elysha is excited to start her first summer as a part of the Club U staff. She currently attends the University of Utah and majors in nursing. She one day hopes to become a neonatal or pediatric nurse. Elysha has been a babysitter and nanny since she was 13 years old, and absolutely loves hanging out with kids. When she's not at school or studying, Elysha loves to listen to music, make crafts, hang out with friends, and dance!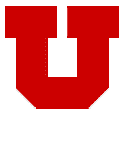 Gabrielle Zweifel
This is Gabrielle's first year with Club U, and she can't wait to start! She loves working with kids and is excited to share fun experiences with the campers this summer. Gabrielle is a junior at the University of Utah, majoring in English and Asian Studies. She hopes to become an author someday. During her free time, Gabrielle loves to read, write, play music, do outdoor activities, and spend time with friends and family. She's looking forward to a great summer with Club U.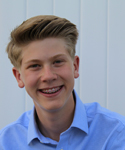 George White
George can't wait to start his first year at Club U as a camp aide. He will be a sophomore at Bountiful High in the fall. George is an Eagle Scout, collector of vinyl records, bonsai enthusiast and mustard fan. He loves sketch comedy, his cat, Snowball, and learning about the world's different cultures. George is excited to meet the campers and make a lot of new friends.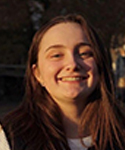 Hannah Lisonbee
This is going to be Hannah's first summer with Club U and she is very excited. Originally from Vancouver, Canada, but with deep family roots in Utah, Hannah just completed her freshman year at the University of Utah majoring in Human Development and Family Studies. Hannah has a background in working and volunteering with children and youth. As a competitive swimmer with the Vancouver Vikings Summer Swim Club, she served as a Group Coach during her senior year of high school and subsequent summer working with children ages 5 to 13. Prior to this, she was an Assistant Group Coach and volunteer Junior Leader. She has also volunteered at Play and Swim camps and after school programs.
In addition to swimming, Hannah enjoys playing soccer having played club and school soccer from grade 1 right up to high school graduation. Hannah enjoys watching sports and is a big Utes fan. Hannah loves to travel and has the goal of studying abroad either in Australia or the UK. Dogs are her favourite animal - ask her about her pug. Hannah is looking forward to working with the children and their families of Club U and the amazing staff. Here's to a wonderful summer!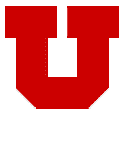 Hannah Morgan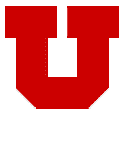 Jennifer Davis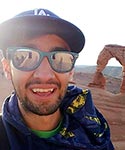 Jesus Avila
Jesus is happy to return for another summer with Club U. Jesus has always had a love for sports, whether it is watching or playing. He also enjoys video games, comics and Hip-Hop music. Jesus is always down for new adventures and experiences. He is continuing to follow his passion in sports by majoring in Exercise and Sports Science and minoring in Math at the University of Utah. Jesus is always excited to be at Club U and looks forward to another superb summer, this time with Club U Varsity!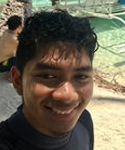 Jhon Panotes
Jhon loves helping and working with other people, especially when humanitarian values are involved. He had previously volunteered to different organizations involving youths in different settings like camps which he really enjoyed. He's looking forward to working with the youths and the community once again. Jhon is currently a student (entering Sophomore) at University of Utah, majoring in Computer Science. He likes learning various skills like sports, hiking, biking, first aid, photography, writing, and more. He is excited to be part of Club U to gain and share awesome experiences!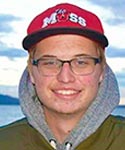 Joe Paine
Joe is entering his sophomore year at the University of Utah Honors College. In his free time, Joe loves to do anything outdoors. If he isn't in the office, he is most likely playing soccer, hiking, fishing, or camping. Joe grew up in the Avenues of SLC and graduated from West High School with an IB diploma. He was senior class president and enjoyed playing on West's soccer team for two years. Joe is a huge Real Salt Lake fan, and loves watching almost every sport. This is Joe's first year working as an administrative assistant for Club U and he couldn't be more excited!
Kaatje Fisk
Kaatje (pronounced Caught-ya!) is a science nerd who recently graduated from the Salt Lake Center for Science Education and will be attending the University of Wyoming this fall where she plans to study molecular biology. She enjoys staying active in the outdoors: running, camping, ice skating, and waterskiing during the summer and would spend every waking winter moment playing in the snow if she could! She has been employed as a Jr. Ski Instructor at Snowbird for the past three years. She graduated from CIT through Girl Scouts of Utah, where over the course of three summers she worked at local sleep away summer camps guiding young girls in all that Girl Scout Camp offers. She has played volleyball, run XC with West High and rowed with Utah Crew. Kaatje loves skiing, animals (horses in particular), science, the Seattle Seahawks and SPIDER-MAN!!! She can't wait to return for another fun filled summer with Club U!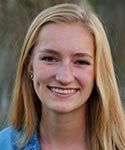 Kristine Peterson
Krissy has been a Ute her whole life and is looking forward to a second summer at Club U! She loves to have fun outdoors and getting messy! She just finished her Freshman year of College at Utah State University studying Biological Engineering. Krissy is a total nerd and loves science and reading especially Harry Potter. She loves movies and is fluent in Disney quotes. In her free time when she isn't running or swimming you can find her singing and jamming with her ukulele. Krissy is excited to have a blast this summer being a counselor at Club U!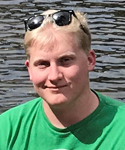 Kyle Kelley
Hi! My name is Kyle Kelly and have worked at the JCC Bernie Camp for the past 4 years and am thrilled to be working at Club U's Lounge this summer. I am currently enrolled at the University of Utah and will be starting my sophomore year as a Medical Lab Science major. I enjoy playing sports and videogames equally, and love Music. I am very excited to meet your campers this summer and hope to positively impact their lives. Looking forward to a great summer with everyone at Club U!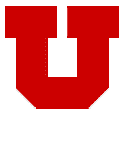 Liam Bywater
Liam is excited to begin his first year at Club U as a camp aide. He will be a junior at The Waterford School in the fall. Liam loves to hang out with friends and have fun! Sports are one of his favorite things and he plays Varsity hockey and lacrosse. He loves hiking with his dogs, hammocking and being outdoors. Liam is excited for a summer full of new adventures and new friends.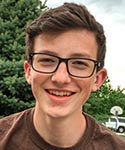 Max Wirz
Max is excited to return for his third summer at Club U this time, as a full fledged camp counselor. During the school year Max has been working at an after school program focussing on STEM principles. Max loves engineering, drawing, reading, sports, and the outdoors. Max will be serving a two year LDS mission beginning at the end of July. Max absolutely loves Club U and is excited to have a blast this summer!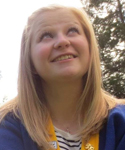 Megan Atkinson
This is Megan Atkinson. She is so excited to work with Club U this summer and to be able to interact with some really neat kids! She loves to volunteer and work with kids. She is studying Social Work and has attended Weber State University. She grew up with two deaf parents and learned to speak fluent American Sign Language (ASL). She loves to interact with people and learn about their life experiences. Also, she sings and plays the Ukulele, along with being an avid reader. She is excited to share her summer helping to shape young minds and send them off to bright futures!
Nate Goltz
Nate was born and raised in Chaska, Minnesota. This is Nate's first summer working at Club U! He cannot wait to get started and to meet all of the kids! He is an Elementary Education major here at the U, and absolutely loves working with kids. In his free time, he enjoys playing and watching sports because that is what he grew up doing with his family. He used to coach soccer and work with kids at a country club before working here at Club U.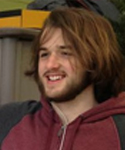 Nick Engstrom
This is Nick's 10th summer at Club U camps both as a camper and an aide. He is excited to be back working with youth this summer. He is currently a Senior at West High School. He mainly likes hiking, camping, and long bike rides, but he won't say no to a good book either. He was born in Salt Lake City (Not too far from President's Circle in fact) and has stuck around since then. He is planning on attending the University of Utah for college and hopes to return to Club U camps for many more years to come!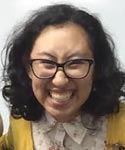 Olivera Masters
Oli loves being outdoors and having fun in the sun. She is an avid Harry Potter nerd and can't keep her nose out of books. Laughing is a hobby and she tries to do it frequently. Oli is just getting back from a year and a half living in Southern Japan traveling around the beautiful country, but she is excited to be back with the campers of Club U for another great summer!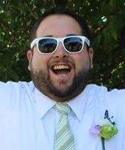 Phil Torres
Phil is returning for his 8th summer with Club U and is excited to be back with Club U Varsity! When he's not rocking out with Club U during the summer, Phil teaches Elementary PE in the Granite School District. Phil Attended St. Cloud State University in Minnesota where he obtained his Physical Education Degree with a Minor in Adapted Physical Education. In his spare time, he loves outdoor activities, playing/watching sports, and spending time with his family.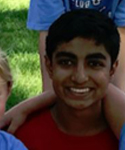 Rishab Balakrishnan
Rishab is excited to return to Club U this summer, having been a volunteer aide last year. As a graduate of the LIT program at Club U, Rishab is adequately equipped to work with both staff and campers. Rishab is currently a Freshman at Hillcrest High School, and is a member of various student organizations. He has qualified for nationals in two prestigious business organizations; DECA and FBLA (Future Business Leaders of America). In addition to this, Rishab is a member of the Varsity Science Olympiad team, and runs track. Rishab is pumped for a new summer full of fun at Club U and looks forward to a summer of fun with Club U.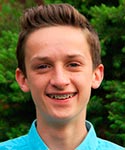 Stephen Grant
Stephen Grant is excited to be returning for his second summer as a Club U Counselor Aide. Stephen is a sophomore at West High School where he recently had lead roles in the school musical and play, and started a new student club promoting wildlife conservation. In his spare time, Stephen is a volunteer docent for Utah's Hogle Zoo and the Loveland Living Planet Aquarium. Stephen is a graduate of The Madeleine Choir School. He loves travel, tennis, hiking, and skiing.