Club U prides itself on its exemplary staff- truly they are the individuals who bring the magic of the camp experience to the forefront.
Our staff is comprised of individuals who are committed to making a difference in the lives of Club U campers by being positive and supportive role models who ensure an inclusive atmosphere to nurture individual and social growth. Staff come from various backgrounds - current and former University of Utah students, educators in the community, and individuals interested in making positive contributions to the youth of tomorrow. All staff are thoroughly background checked each year, trained in first aid and CPR/AED, and undergo comprehensive youth development training and pre-summer Club U orientation to ensure the safety and wellbeing for all campers.
Take a look at these upstanding individuals below!
Bri Butterfield - Camp Director
Bri is beyond excited to return to Club U in her new role as Club U Camp Director! She is a graduate from the University of Utah where she earned a degree in Parks, Recreation and Tourism with an emphasis in Outdoor Recreation Studies. Bri comes to us with a vast background in both youth education and experiential education. She has spent time working for Girl Scouts of Utah as a summer camp director and oversaw their Outreach Program. She has also worked for Utah Schools for the Deaf and was blessed to work as a Club U Coordinator several summers ago.
Bri brings a passion for summer camp and knows the power camp can have in the lives of both campers and staff. In fact, it was while working at summer camp that she decided to change her degree to Outdoor Recreation Studies so she could continue to work in the summer camp realm. During her time as director, she hopes to continue to build on the amazing program Club U already has in place by bringing new and exciting programming to camp.
When Bri is not working and dreaming of camp, she loves to spend time with her wife and their two dogs, Cor and Pongo. She enjoys spending time in the kitchen, practicing calligraphy, hiking and catching up on her favorite reality TV shows. Bri is so excited for the opportunity to return to Club U and can't wait for all the adventures it provides.
---
Rory Angus
Rory Angus is a 19-year old student who just finished her first year at the University of Utah. She was born in Louisville Colorado and was raised in the Boulder County area. Rory attended a small private school called Alexander Dawson school in Lafayette, where her dad has taught for 30 plus years, from kindergarten to senior year. During her summers, Rory worked as a camp counselor for the camps run by dawson that she also attended as a child. Rory has also been involved in many outdoor leadership trips that she attended every year of highschool. In her free time Rory loves to spend her time outdoors, and create artwork.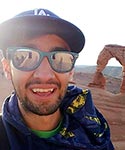 Jesus Avila
Jesus is happy to return for another summer with Club U. Jesus has always had a love for sports, whether it is watching or playing. He also enjoys video games, comics and Hip-Hop music. Jesus is always down for new adventures and experiences. He is continuing to follow his passion in sports by majoring in Exercise and Sports Science and minoring in Math at the University of Utah. Jesus is always excited to be at Club U and looks forward to another superb summer, this time with Club U Varsity!
Lauren Berensen
Lauren is so excited to start her first summer as an aide at Club U! She is a junior at West High School and can't wait to graduate and start at the University of Utah in the fall! Lauren loves to read, write and looks forward to pursuing a double major in chemistry and english. In addition to that, she is involved in dance, theatre, debate, model united nations, and has tutored children at her local elementary for two years. She has been looking forward to her summer with Club U and can't wait to meet you all!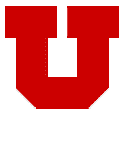 Liam Bywater
Liam is excited to begin his first year at Club U as a camp aide. He will be a junior at The Waterford School in the fall. Liam loves to hang out with friends and have fun! Sports are one of his favorite things and he plays Varsity hockey and lacrosse. He loves hiking with his dogs, hammocking and being outdoors. Liam is excited for a summer full of new adventures and new friends.
Sarah Davis
Sarah is from Sandy, Utah. This is her first year as a counselor at Club U! She graduated from Brigham Young University with a degree in Elementary Education, minoring in teaching English as Second Language. She now teaches 5th grade in Herriman. Sarah enjoys doing things such as ice skating, hiking, calligraphy, watching movies, and will never say no to a fun dance party! Most all, she loves doing these things when they are with friends and family.
Meghan Elkins
Meghan is a second-year student at the University of Utah and is double majored in Psychology and Family Communication and Human Development. She has always wanted to help others, particularly kids. Meghan hopes to one day work with children as either a Child Psychologist or some form of counselor. In her free time, Meghan enjoys spending time outside participating in sports, going hiking, having fun adventures, camping, boating, and much more. She is also super kind and caring towards others and aims to make sure that everyone is having fun and trying something new.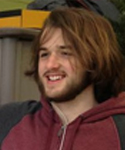 Nick Engstrom
This is Nick's 10th summer at Club U camps both as a camper and an aide. He is excited to be back working with youth this summer. He is currently a Senior at West High School. He mainly likes hiking, camping, and long bike rides, but he won't say no to a good book either. He was born in Salt Lake City (Not too far from President's Circle in fact) and has stuck around since then. He is planning on attending the University of Utah for college and hopes to return to Club U camps for many more years to come!
Karen Gill
is so thrilled to be a part of the 2019 Club U Leadership Team as a coordinator. This is Karen's 3rd year at Club U and she has loved every minute of it!
Karen was born and raised in Richmond Virginia and has lived in the Salt Lake Area for about 6 years. Karen is in her second year of studies in Sociology and has a passion for people, cultures and the many ways there are to live this incredible life. Other Professional experience includes: event planning and convention management in Manhattan, New York, Certified Nurse Assisting and Respite Worker for children and teens with special needs!
One of her great true loves is traveling and is an avid explorer! You may also find her taking the stage to either sing or join a local theater production! Other interests include, good cinema, Latin dancing, acrylic painting, NBA Basketball (Go Jazz!), audio books/books of a wide variety and exercising her curiosity to learn about pretty much anything! She has a fun loving, empathetic and growth oriented personality that she can't wait to add to the mix for another summer with the, One And Only, Club U Organization!
Stephen Grant
Stephen is excited to be returning for his fourth summer as a Counselor Aide at Club U! Stephen will be a senior at West High School in the fall. A graduate of The Madeleine Choir School, Stephen has continued singing throughout high school as captain of West's competition choir and president of A'Cappella. Besides singing, Stephen is passionate about animals and wildlife conservation. Stephen is a certified animal handler and Teen Mentor at Utah's Hogle Zoo. Stephen also loves travel, hiking, skiing, surfing, and he can't wait for another fantastic summer with Club U!
Nate Goltz
Nate was born and raised in Chaska, Minnesota. This is Nate's second summer working at Club U! He cannot wait to get started and to meet all of the kids! He is an Elementary Education major here at the U, and absolutely loves working with kids. In his free time, he enjoys playing and watching sports because that is what he grew up doing with his family. He used to coach soccer and work with kids at a country club before working here at Club U.
Jackie Hannah
Jackie is very excited for working her first summer as a Lounge Counsellor! She is currently attending the University of Utah and will start her senior year of school this fall 2019. Jackie is from Vancouver, BC, but is living in Utah while attending school.
Jackie loves working with children and one day hopes to make that a part of her career. She has especially loves volunteering for UFIT, a physical activity program for children with disabilities, and being an equine therapy volunteer. When not studying or at school, Jackie loves doing yoga, working out, and being active and outside. She also loves walking and hiking with her Aussie Shepard, Oshie. She loves sports- growing up playing ice hockey, riding horses, and trying every other sport out there. Jackie is very much looking forward to this summer and working at Club U!
Caroline Jacketta
Caroline is so excited to join camp U for the first year this summer! She just finished her sophomore year at the University of Utah, where she is pursuing a psychology major. Caroline has worked in an after school program for the past couple of years and loves to work with kids. Caroline also enjoys reading, puzzles, running, and hanging out with her pug.
Kirstin Johnson
This is Kirstin's first summer at ClubU and she is so excited! Kirstin has enjoyed working with children at Afterschool/ Summer programs. Kirstin has a passion for working with kids. She loves the rain, flowers, being happy and making people feel loved. Her specialty is anything artsy! Kirstin is currently attending SLCC majoring in Phycology.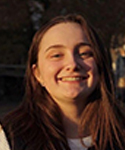 Hannah Lisonbee
This is going to be Hannah's first summer with Club U and she is very excited. Originally from Vancouver, Canada, but with deep family roots in Utah, Hannah just completed her freshman year at the University of Utah majoring in Human Development and Family Studies. Hannah has a background in working and volunteering with children and youth. As a competitive swimmer with the Vancouver Vikings Summer Swim Club, she served as a Group Coach during her senior year of high school and subsequent summer working with children ages 5 to 13. Prior to this, she was an Assistant Group Coach and volunteer Junior Leader. She has also volunteered at Play and Swim camps and after school programs.
In addition to swimming, Hannah enjoys playing soccer having played club and school soccer from grade 1 right up to high school graduation. Hannah enjoys watching sports and is a big Utes fan. Hannah loves to travel and has the goal of studying abroad either in Australia or the UK. Dogs are her favourite animal - ask her about her pug. Hannah is looking forward to working with the children and their families of Club U and the amazing staff. Here's to a wonderful summer!
Oli Masters
Olivia is attending the University of Utah, currently studying Anthropology with an emphasis in Archaeological Science with a minor in Japanese. She is Mexican-Japanese-American, trilingual and loves honoring her rich cultural heritage! Oli enjoys being outdoors in the beautiful Utah landscape, eating good food and taking Sunday naps. As a child she attended Club U Summer Camps and has made it full circle by being a counselor for a few summers. Oli loves working with all the different children at Club U and loves seeing them grow and progress throughout the summer and each year! She's excited to have a fun summer with everyone!
Elise Maxwell
Elise is a third-grade teacher in Salt Lake City School District. Elise has served almost every role in camp, from camper to aide, and counselor to coordinator. She loves camp so much, she can't stay away! She's excited to be returning to camp as the LIT director for the third time. Elise is currently working on her Master's degree and loves reading, hiking, and photography.
Nathan Mond
Nathan Mond is 15 years old and just finished his first year at Brighton High. He enjoys playing sports, video games, and (of course) sports video games. He also loves spending time with his cousins, traveling, and playing hockey. This is Nathan's first year working at Club U and he couldn't be more excited for the summer.
Hannah MorganThis is Hannah's 3rd summer with Club U! Hannah is so excited to be joining the Club U leadership team as a coordinator this year. She has spent the last two summers working with Club U, first as a counselor and then as a flex staff member. She has a great love for everything outdoors and has a passion for working with children. In her free time she enjoys kayaking, hiking, backpacking and snowboarding. Hannah will be receiving her Bachelor's degree in Parks, Recreation and Tourism with an emphasis in Adventure and Outdoor Programing. With her degree she hopes to continue working in outdoor youth education and maybe even run her own summer camp some day! She is looking forward to having a fantastic summer with the Club U staff and campers!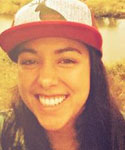 Kaity Mraz
This is Kaity's first year working at Club U! She has 9 years of camp experience with the Girl Scouts of Utah. Kaity grew up in the camp world and loves everything about it! From playing in the dirt outside and getting messy to exploring new things in this world, she loves it all!
Kaity graduated from the University of Utah last May and is now a full-time teacher and just finished up her first year! Woot Woot! In her free time, she enjoys playing ice hockey, running, playing the guitar, rock climbing, bowling, mini golfing and enjoying ice cream or frozen yogurt! She loves being outside as much as possible and hanging out with family and friends. Kaity just can't get enough working with kiddos and is super-duper excited to dive into the summer and have some fun!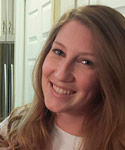 Elizabeth Olsen
Liz is excited to start her first summer at Club U. She has lived in Utah her in life and absolutely loves it. She thinks Utah is the best place to live. She is currently at the University in Utah working on a degree in Mathematics with a minor in Health. She hopes to teach high school one day. She loves to ski, golf, read books, watch sports, and much more. She loves anything Star Wars and Disney and could spend the whole day talking about them. She loves to smile, laugh, and have a good time. She has spent the last four years as a golf instructor to kids and absolutely loved teaching them to golf. She is looking forward to this experience this summer at Club U.
Patrick O'Neill
This is Patrick's first summer at the U camp. He is an upcoming senior at the University of Utah studying Parks, Recreation and Tourism. He is an avid skier and has been a ski instructor for 5 years. Patrick enjoys being outdoors especially camping and hiking. He is excited to share his love of the outdoors with the campers this summer.
Julia Owens
Julia is a sophomore Early Childhood Education major at Texas Christian University in Fort Worth, Texas. She finds true joy in teaching children and can hardly wait to achieve her dream of becoming an elementary school science teacher. Julia has extensive experience working with children as a Reading Partners Tutor and Camp Counselor and has even taught children at a school in Peru! Her passions include singing, amusements parks, traveling, tennis, science, shopping and, of course, kids! Julia is very excited to work at Club U this summer and make unforgettable friendships!
Melissa Palma
Melissa Palma (formerly Dawson), recently got married in February! This is her 5th summer with Club U and third summer with Varsity. Melissa loves spending her summer going on adventures with awesome kids. She teaches 5th grade during the school year and her favorite things to do include skiing, mountain biking, and spending time with her family.
Amanda Price
Amanda Price is a graduate from the University of Utah. Her bachelor's is in Film and Media Arts. She is currently a master's student at the University of Utah studying elementary education. She loves films and playing hockey in the winter. She loves to work with students and is very excited to be joining Club U.
Abby Randall
Abby is very excited to be returning to camp this year! This is her second year as an aid and her 11th year at camp. She is going to be a senior next year at Woods Cross High School and is excited to graduate in 2020. Some of her favorite activities include camping, swimming, drawing, pottery and anything else artistic. She has great memories as a camper and is excited to create new memories with campers and new experiences.
Kristianna Radley
Kristianna is very excited to join the Club U team this summer! Though this is her first summer with Club U, she has previously created and operated her own day camp for two summers. She is currently working on a bachelor's in psychology, a business minor, and a human factors certificate at the University of Utah. She enjoys working in research and attending extracurricular events on campus. Kristianna also loves participating in colonial historical reenactments, swimming, and playing with her two puppies. She absolutely loves kids and can't wait for Club U!
Rachel Richards
This is Rachel's first year at camp and is beyond excited to work with amazing kids! She is from West Jordan and Bountiful and graduated from Copper Hills High School. She has four younger siblings and experience in elementary classrooms as well as babysitting for several years. Rachel enjoys ballroom dancing, reading, being with her family and friends, anything Harry Potter, being outside, and being around little kids. She is entering her sophomore year at Utah State University majoring in Elementary Education and loves to work with kids. She can't wait to start her first year at Club U and have the best summer!
Elysha Romano
Elysha is excited to be returning for another summer at Club U! She currently attends the University of Utah, where she majors in Nursing and minors in Family & Consumer Studies. One day, she hopes to become a neonatal or pediatric nurse. Elysha has been involved in childcare for about seven years, and absolutely loves hanging out with kids. Whne she's not at school or studying, Elysha loves to listen to music, make crafts, dance, and hang out with friends!
Sandra Sanchez
This is Sandra's third summer at Club U. She attends the David Eccles School of Business at the University of Utah. Sandra comes from an after school and tutoring background. She also enjoys kayaking, painting and learning different languages.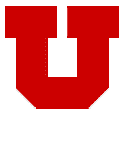 Tia Smart
Tia is so excited for her first summer with Club U! She is entering her second year at the University of Utah studying elementary education and has had lots of great experience working with kids as a classroom aide at The Children's Center and a ski instructor of 4 years at Snowbird Mountain Resort. Tia loves spending time in the outdoors no matter what season it is and spends her free time skiing, hammocking, and going on adventures with friends. Here's to a great summer!
James Stoddart
This is James's first year working at Club U. He attended the Leaders in Training program a few years ago, and loved it! He loves all sports, especially soccer. He graduated this year from Highland High School and plans to study exercise science at Utah Valley University next year. He is excited to learn new things from the kids and bask in the sun with them this summer.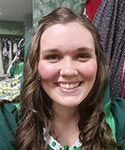 BreaAnna Torres
BreaAnna is thrilled to be returning for her third summer with Club U! She thoroughly enjoyed being a counselor her first summer and knows that this second summer as a Club U Coordinator will be the best summer yet! BreaAnna was born and raised in Pocatello, Idaho. She is happily married to Club U Varsity staff veteran – Phil Torres. BreaAnna is working hard to earn a BA in Elementary Education at the University of Utah. In her free time, she loves spoiling her fur baby, cross-stitching, performing musical theatre, playing board/card games, and making people laugh. She can't wait to share her enthusiasm and goofy personality with all of the Club U campers and staff!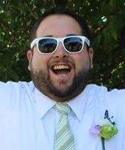 Phil Torres
Phil is excited to return for another summer with Club U Varsity! Phil teaches Elementary PE in the Granite School District. He attended St. Cloud State University in Minnesota where he obtained his Physical Education Degree with a Minor in Adapted Physical Education. In his spare time, he loves outdoor activities, playing/watching sports, and spending time with his family. He is pumped for this summer and ready to make some more awesome memories!!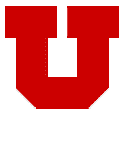 Sophia Weppner
This will be Sophie's first year at Club U, and she is very excited to start. She will be headed into her Senior year at the U with the hopes of graduating in the Spring of 2020 with her Bachelor's in Psychology. She hopes to continue on her education by getting her Master's in ABA (Applied Behavioral Analysis) and becoming a BCBA (Board Certified Behavioral Analyst), so that she can become a therapist for children with Autism. Sophie has worked previously at a Summer camp in Illinois where she is from, been an aide for children with Autism and other related disorders during the school year, and has experience with babysitting for a few families and looking after her younger siblings growing up. In her free time, Sophie enjoys hiking, camping, listening to music, and spending time with friends and family!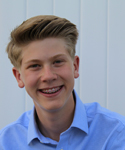 George White
This is George's second year as a camp aide at Club U. He will be a junior at Bountiful High in the fall. George is an Eagle Scout, collector of vinyl records, bonsai enthusiast and mustard fan. He loves sketch comedy, his cat, Snowball, and rowing on his crew team. George is excited to meet the campers and make a lot of new friends.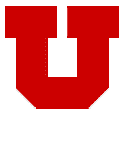 Gabrielle Zweifel
This is Gabrielle's third year at Club U, and she's excited to return! Previously a camp counselor, Gabrielle is now ready to try her hand at working in the Lounge with all our awesome campers! Gabrielle is a student at the University of Utah. She loves to read and write stories, hike, and spend time outdoors. She's looking forward to another great summer with Club U.