Daily Itinerary
Saturday, February 4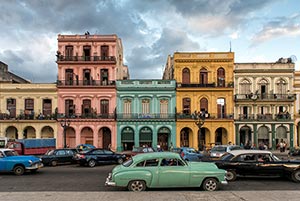 Travel to Miami today. Because each guest will arrive at different times, we will have our first get-together in Havana tomorrow. Today, check into the hotel, explore Miami, and get ready for Cuba in the morning.
Hotel: Crowne Plaza Miami Airport
Meals: On your own
Sunday, February 5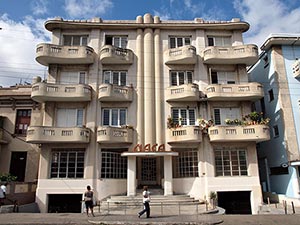 Depart Miami and arrive in Havana around noon. After a welcome lunch at Río Mar, a private restaurant located in the luxurious Miramar neighborhood with a beautiful terrace overlooking the Almendares River flowing into the sea, we will coffee with a family of artists, at AltaMira art loft. Dinner we'll be at Paladar La Habanera. This house was built in 1930 and has been rescued and preserved with hydraulic tile floors, French windows, marble staircase and outstanding elements of its elegant architecture. We will be joined by Cuban experts in politics, foreign policy and media for a dinner discussion about 21st century Cuba.
Hotel: Private Hotels such as the Hotel Candil
Meals: B, L
Monday, February 6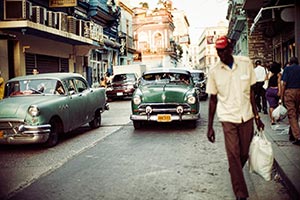 We'll spend the morning with urban planners, who will provide insight into housing, infrastructure, investment, and restoration programs in the city. Then, we will explore Havana's beautiful old city and interact with families and private vendors, even entering family homes and side streets to get an underground look at socio-economic issues and daily Cuba life. We will lunch at Doña Eutimia paladar, famous for its ropa vieja and frozen mojitos (this cozy paladar made Newsweek Magazine's top 100 restaurants in the world in 2012). We will then visit the Museum of Cuban Art, with art historians and curators who will provide an overview of Cuban art and artists over the last four centuries. We will enjoy a performance by Habana Compás Dance, which encompasses the rich rhythm and flow of the island, performing traditional and modern dances born from their Spanish, Cuban and Afro-Cuban heritage. Afterwards, we will step inside a stately centuries-old mansion in the Vedado neighborhood to discover what lies behind the crumbling facades of Havana's impressive mansions.
Hotel: Private Hotels such as the Hotel Candil
Meals: B, L
Tuesday, February 7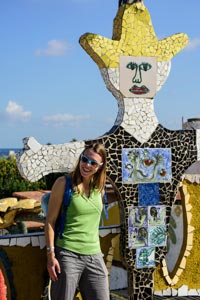 We'll enjoy a breakfast discussion with professor Al Campbell, who is a leading expert on the Cuban economy, the discussion provides great insight into the current state of the Cuban economy, political & economic reforms, and how this affects the Cuban population. Then we explore Havana in classic cars from the 1950'sand visit artist galleries and studios throughout the city, including Fusterlandia in Jaimanitas. We will enjoy lunch at Paladar Atelier, equally known for its atmosphere and exquisite cuisine. We will be joined by medical professionals to better understand Cuba's healthcare system, COVID's impacts on the island, and more. Spend the late afternoon with some of Havana's top thinkers and startups. Depending on your interests and experience, we'll arrange visits with some great private businesses and the creatives that run them. We will finish the day spending the early evening at Café Madrigal with Frank Delgado, renowned singer and songwriter, for a discussion about the nueva trova movement in Cuba, followed by a musical performance.
Hotel: Private Hotels such as the Hotel Candil
Meals: B,L,D
Wednesday, February 8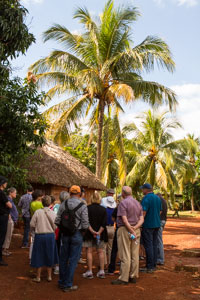 We will check-out of our hotel and depart for Playa Larga, home to the Zapata Peninsula's best beaches, located in the southern part of the Matanzas province. Most of the peninsula is a protected zone that is part of Gran Parque Natural Montemar, a UNESCO Biosphere Reserve. Along the way we will visit the Organopónico Vivero Farming Cooperative in Alamar (UBPC) and Playa Girón, the site where the famous Bay of Pigs invasion took place in 1961, including and meet with survivors of Bay of Pigs and other community members. Upon arrival, we will check-in at bed and breakfasts, known as "casas particulares," or "private homes." Since the 1990s Cuban families have been permitted to rent rooms out of their family homes to foreigners. Featuring comfortable accommodations and ample privacy, it's a great way to interact with everyday Cubans. That night we will enjoy a home cooked meal prepared by your hosts.
Hotel: Casas Particulares/bed and breakfasts
Meals: B, L, D
Thursday, February 9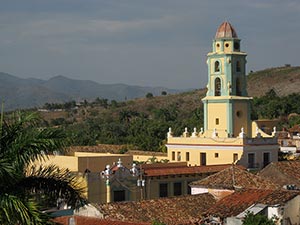 The Ciénaga de Zapata swamp is home to countless species of birds, plants, and wildlife, and we will visit this morning looking for flamingos, bromeliads, deer, and ibises. We will then depart for Trinidad, a UNESCO World Heritage Site, known for its cobble stoned streets, pastel-colored homes and small-town feel. Boxed lunch en route. Again, here we will be staying in "casas particulares."
Hotel: Casas Particulares/bed and breakfasts
Meals: B, L, D
Friday, February 10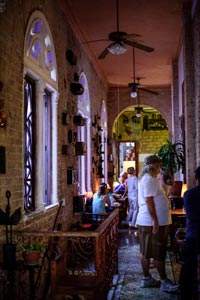 We'll start with a morning walking tour of Trinidad's historic center, known for its cobble-stoned streets, pastel colored homes and small-town feel. Afterwards, we will visit the archeological site San Isidro de los Destiladeros and the local community. Near the city of Trinidad, it was a typical sugar plantation, operated with slave labor in the late 18th and early 19th centuries. Understanding the sugar cane industry's history and slavery in the area is valuable to helping understand how wealth and society was shaped in the region. For lunch we will visit to the local Afro-Cuban village "Manaca Iznaga", that still demonstrates cultural traits of the first groups of freed slaves. In the afternoon, we will visit artisans in the famous Sugar Mills Valley, located in the outskirts of Trinidad where there was an extraordinary development of the Cuban sugar cane industry in the 18th and 19th century. We will end the day with a farewell dinner at Paladar Café Real, a historically restored building that is off the beaten path, that boasts some of the best cuisine in Trinidad.
Hotel: Casas Particulares/bed and breakfasts
Meals: B, L, D
Saturday, February 11
Today we check-out early and depart for Havana.
Meals: B