Details and What to Expect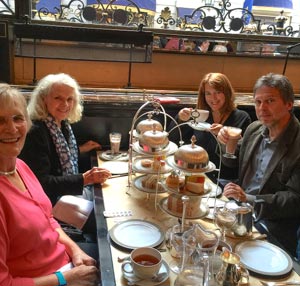 Pre-Departure
Like all Go Learn journeys, the adventure begins at home. We'll make sure you have all the information you need before you arrive in London—we'll answer questions about what to pack, how to get around, and our daily itinerary. We want you to arrive in London ready to learn!
A trip reunion about a month after returning will be the perfect conclusion to our journey. We will exchange pictures and stories while remembering the highlights of our tour. Go Learn expeditions are designed to be small, boutique experiences where one returns with a group of friends. Good food, drink, and company await us at this reunion.
About London
It's hard to fit what London is into one sentence, but let's give it a shot: London is the capital of the United Kingdom (and hence has all the Washington D.C.-type buildings), and it also has hundreds of historical sites from a Roman temple to Jimi Hendrix's apartment, and it's also the biggest city in the European Union (8.5 million) with the most diverse population (270 nationalities and 300 languages—imagine what that means for restaurants, yum), and it's also one of the world's premiere financial and commercial hubs (um, shopping), and it has the most museums in the world (173, with 11 of them national museums, and unlike other European cities, they're mostly FREE); it also has the most restaurants in the world (37,450), 5,000 acres of parks (8 of them Royal) and 214 theatres to which 14.2 million people flock each year (including us); plus it has fourteen football clubs, including 6 Premier League teams, is home to the tallest building in the EU (the Shard) and has hosted the Olympic Summer Games 3 times. Whew! But it isn't all about bigness and most-ness. London is also home to quiet nooks and curious crannies—truly adventure around every corner.
Weather: We chose early October for this Go Learn adventure partially for weather and European holiday reasons. There is always a chance for rain in England, but with fall in full swing, early October still delivers average to warmer weather and with European summer vacationers gone, we have more space to ourselves.
Activity levels and restrictions
In order to fully explore the sights on our itinerary, we will be walking every day. Most city walking is flat on paved surfaces. When visiting gardens, museums and churches, we may be walking long distances or standing on our feet for prolonged times. Be sure to bring comfortable walking shoes! Since we will be waking up early with jet lag, we often will start our days early and continue until sundown. Our exciting itinerary and daily learning adventures will keep you happily exhausted.
Dates
October 4-13, 2018
Size
Tour is limited to 20 participants
Cost
Double Occupancy: $4895 per person
Single Supplement: $450
See Terms for payment and cancellation details.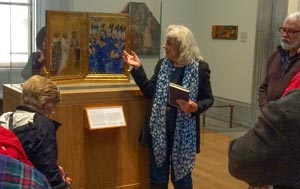 Included
Pre-departure courses in history, theater, culture, and tour logistics
Small group size to maximize learning, comfort, and flexibility
Two lead guides for the entire classroom experience and tour
9 nights accommodation at comfortable and centrally-located hotels
Entrance fees of scheduled sightseeing
6 theatre productions at top theatres, a special tour behind the curtains, and personalized play analysis by our lead guides
Local guides and experts, including their fees and tips
Daily breakfast, as well as 7 hand-picked culinary highlights for lunch or dinner
Transportation to and from daily destinations and activities
Comprehensive trip insurance, including sick and/or emergency evacuation insurance
Not included
Airfare to and from London
Meals that are not specifically noted in itinerary
Cancellation and lost luggage insurance
Any costs outside of the itinerary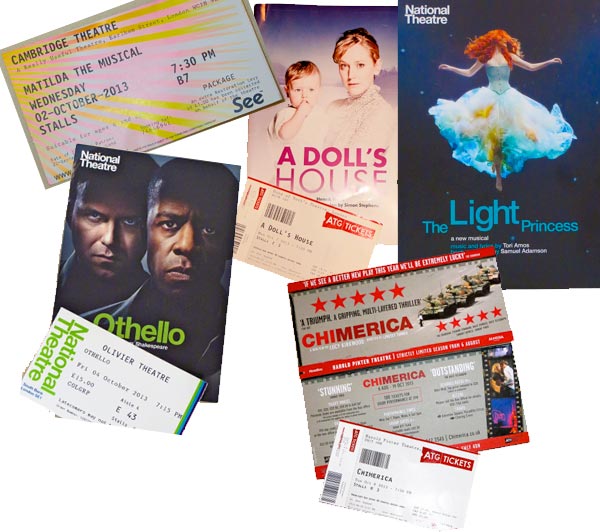 Helpful Links
Kensington Palace Orangery (English afternoon tea in the garden next to the palace)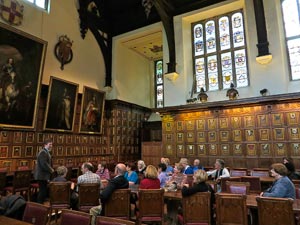 Borough Food Market
London in 1927: a color-tinted film
October 04-13, 2018
Double Occupancy: $4895 per person
Single Supplement: $5345 per person
Airfare is not included.

Reserve your spot!