London on Stage: Overview
I like the spirit of this great London which I feel around me. Who but a coward would pass his whole life in hamlets; and for ever abandon his faculties to the eating rust of obscurity? — Charlotte Brontë
We invite you to join us for the October 2023 edition of London on Stage. We're industriously working on one-of-a-kind, memorable productions and events calculated to delight, astonish, and enlighten. We can't wait to share them with you and hope to see you in October!
Know Before You Go:
London on Stage is considered Level Two out of three physical ability levels Go Learn journeys can reach. For more information regarding physical ability levels click HERE.
TO QUALIFY FOR THIS TRIP, YOU MUST BE ABLE TO WALK 4-5 MILES (approximately 10,000 steps) AND NEGOTIATE UP TO 100 STAIRS PER DAY.
We use public transportation (included in the price of the trip)—buses, the Tube, and railways—to get around. You must be able to board these independently, though we will always lead the way in group activities.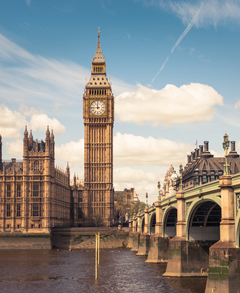 The Play's the Thing
London on Stage we really do have to start arranging for them now. We are really excited about the first two plays we've chosen:
Mark Rylance (Bridge of Spies, Wolf Hall, Jerusalem) is one of Britain's—nay, the world's—most brilliant actors, and on stage he is, as The Sunday Times noted of his most recent outing, "a force to behold." It's our good fortune that he will be playing the title role in a new play, Dr. Semmelweis, which he co-wrote with acclaimed playwright, Steven Brown.
Time Out calls the Bridge Theatre's new revival of the American musical classic Guys and Dolls "a staggering achievement, a more or less flawless take on traditional terms that's turned into something transcendent by the staging from director Nicolas Hytner and designer Bunny Christie. If the duo's excellent immersive Shakespeare productions were the dry run, then Guys and Dolls is their method perfected." We're going!
There is nothing like seeing a Shakespeare play in Shakespeare's Globe Theatre on Bankside—just a stone's throw away from the original site. Being there transports us back to the days of the Bard, and makes his plays clear and compelling. We're seeing Shakespeare's shortest, sharpest, spookiest tragedy, Macbeth. By the pricking of our thumbs something wicked this way comes!
WATCH THIS SPACE. As we add more brilliant plays, we'll update this page.
Other Tour Highlights
In addition to going to the theatre, we like to capture the best of what's going on in London and environs during our precious 10 days, have some meals together at amazing restaurants and markets, and make visits designed exclusively for us at selected cultural/historical sites. We're really excited about our first confirmed events:
We're making a visit to MELT, London's premiere creator and purveyor of chocolate, for our own exclusive "Make Your Own Chocolate: Bean to Bar Workshop." We'll be guided step by step by MELT's chocolate mavens—and end up with bars of our own devising. Yum!
A visit to Kensington Palace, palatial home to royals from Queen Victoria to the present, is always a treat, but especially in October when it's hosting "Crown to Couture: The Fashion Show of the Centuries," which the Evening Standard calls "surely the starriest fashion exhibition London has ever seen," and The Times describes as "the court of George II meets Beyoncé and Lady Gaga."
At the Tate Modern, London's largest and most important museum of modern and contemporary art, we'll see "Capturing the Moment": a fascinating exhibition about the "dynamic relationship between" photography and painting that has resulted in "some of the most iconic artworks of recent times"—by Picasso, David Hockney, Lucien Freud, and a host of others.
WATCH THIS SPACE. As we add more one-of-a-kind adventures, we'll update this page. Here are some other experiences from recent trips:

Art exhibitions at world-class museums such as the National Gallery, Tate Britain, Tate Modern, Royal Academy, or Courtauld Gallery
Personally guided tours of London landmarks such as Westminster Abbey, Spencer House, St. Paul's Cathedral, Kew Gardens, or the Tower of London
Choral Matins church services
Discovery walks in Westminster, Trafalgar Square, or the Royal Borough of Kensington & Chelsea
A Shakespeare Walking Tour on which we visit not-open-to-the-public Elizabethan era Middle Temple Hall, where Twelfth Night was first performed
Shopping expeditions to Portobello Road and Spitalfields Market
Day out at Oxford, Cambridge, or Windsor
Visit Kensington Palace and the Crown to Couture exhibition, the largest ever staged there. The 18th Century meets Lady Gaga
Visit the Old Operating Theatre in connection with our production of Dr. Semmelweiss. (You'll never complain about a doctor appointment again…)
Chocolate bar making at MELT, London's premiere bean-to-bar chocolatier