Details and What to Expect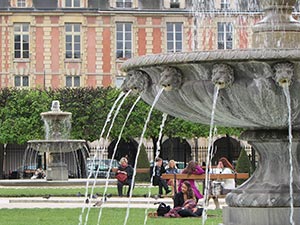 Pre-Departure
Like all Go Learn journeys, the adventure begins at home. We'll make sure you have all the information you need before you arrive in France—we'll answer questions about what to pack, how to get around, and our daily itinerary. We want you to arrive in Paris ready to learn!
A trip reunion about a month after returning from Paris will be the perfect conclusion to our journey. We will exchange pictures and stories while remembering the highlights of our tour. Go Learn expeditions are designed to be small, boutique experiences where one returns with a group of friends. Good food, drink, and company await us at this reunion.
About Paris
Paris is a global center for art, fashion, food, and culture. It is known for its café culture, its iconic architecture, and its literary past, which we'll be studying in depth on our Go Learn adventure. Come ready to sink into Paris, past and present!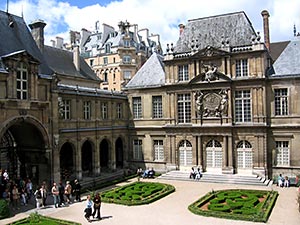 Weather
We chose May for this Go Learn adventure for weather and European holiday reasons. There is a chance for rain in Paris, but with spring in full swing, May still delivers beautiful weather, with average highs in the mid-60's, and lows in the 50's. And we'll have space to ourselves before European holiday makers arrive.
Activity levels and restrictions
In order to fully explore the sights on our itinerary, we will be walking every day. Most city walking is flat, on paved surfaces, but we will encounter stairs, and occasional large hills. We may stand on our feet for prolonged periods of time. Be sure to pack comfortable shoes! We'll rely on the Metro for most our transportation. This is an Activity Level 2 trip. Learn More about our activity levels on this page.
Dates
May 28–June 3, 2023
Size
Tour is limited to 20 participants
Cost
Double Occupancy: $4300 per person
Single Cost: $4600br> See Terms for payment and cancellation details.
Included: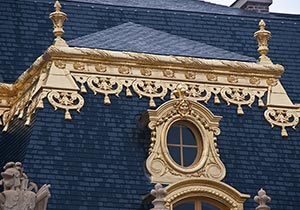 Small group size to maximize learning, comfort, and flexibility
Jeremy Rosen, our personal professor for the entire classroom experience and tour
Six nights' accommodation at our comfortable and centrally-located hotel
Entrance fees for all scheduled sightseeing
Daily breakfast, as well as 6 hand-picked culinary highlights for lunch or dinner
Transportation to and from daily destinations and activities
Comprehensive trip insurance, including sick and/or emergency evacuation insurance
Not included:
Airfare to and from Paris
Airport transfers
Cancellation and lost luggage insurance
Any costs outside of the itinerary
Photos courtesy Marko Maras, Jennifer Wendell