For over a thousand years the Camino de Santiago, the Way of St. James, has been one of the most significant pilgrimage routes in Europe. Since the 8th century, together with Rome and Jerusalem, the Camino was the main destination of Catholic pilgrims from all over Europe, indeed from all over the world. Like a transformative retreat, each journey unique, each day a process of discovery.
Tour Highlights Include: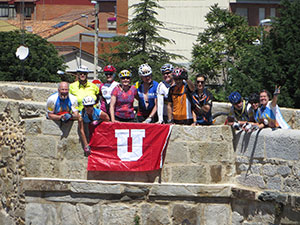 Discover the unparalleled site and bustling nightlife of Madrid, one of the most cosmopolitan of European cities.
Delight in our trip leader guiding us through Madrid, highlighting top-notch museums, incredible eateries, and bustling markets.
Become a 21st-century pilgrim, mountain biking (instead of walking) along the Camino Francés, as you discover and learn about some of the best Romanesque and Gothic architecture in the world.
Feast upon the best tapas and some of the best wine in the world as you bike along the Rioja region of Spain.
Visit the grand cathedrals of Burgos, Leon and Santiago de Compostela and explore these magnificent jewels of Gothic architecture!
Enjoy18 meals including 9 hand-picked dinners and lunches, plus 6 snack packages for bike days.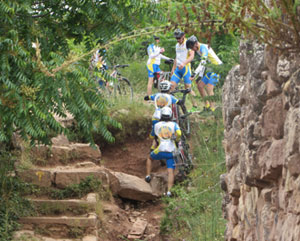 You have the option of renting a Specialized Rockhopper for this trip, having it delivered and picked up for €200 total. For more information, contact us or refer to the Details Section.