How to Brew Beer (LLFW 236) / Lifelong Learning
Lagers, ales, and everything in between. Learn how to create refreshing beer right in your own home from beer making enthusiasts and professionals. Take "microbrewing" to a whole new homespun level as you learn what equipment you need to start homebrewing, the recipes to get you started and how to trouble shoot. Please bring a photo ID that indicates your age to class.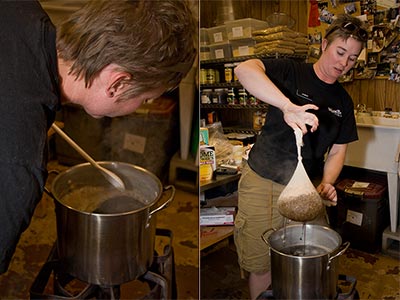 Summer 2015 Section 1
Days
Date(s)
Time
Location
Price
Th
07/09/15
6:30 pm - 9:00 pm
SANDY UT
Tuition: $45 + Special Fee: $5.00 = $50.00

Note: Class meets at the Salt City Brew Supply, 723 E Ft Union, Sandy.
Instructor: JONATHAN MCKENDRICK
You might also like:
Questions? Call Lifelong Learning at 801-587-5433 or use our online form.