Meditation Sampler (LLHL 141) / Lifelong Learning
The benefits of meditation -- physical and emotional health and balance, peace, cultivation of insight, and the development of innate wisdom and compassion --are well documented. Yet not every form of meditation is attractive or available to every body. In this class, we will explore and experience three meditation practices: Zen (both traditional and Western); Loving Kindness (Metta) meditation, and Mindfulness. See how to incorporate the right practice for you into your life, and receive the benefits meditation has provided for thousands of years.
This class qualifies for the wellU requirements.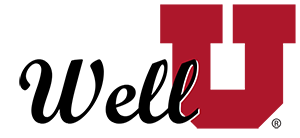 Fall 2015 Section 1
Days
Date(s)
Time
Location
Price
W
10/07/15 - 10/21/15
6:30 pm - 8:30 pm
ANNEX 1145
Tuition: $79

Note: See Annex entrance doors for classroom location.
Instructor: MARK ESTERMAN
Sorry, this class is full. To be added to wait list, please fill out our online form or call 801-587-5433.
You might also like:
Questions? Call Lifelong Learning at 801-587-5433 or use our online form.