Continuing Education Locations — Murray
MOTIVATED TO
GRADUATE SOONER?
Try a transformative learning experience*
Pre-summer (May 11-15) intensive general education course in Murray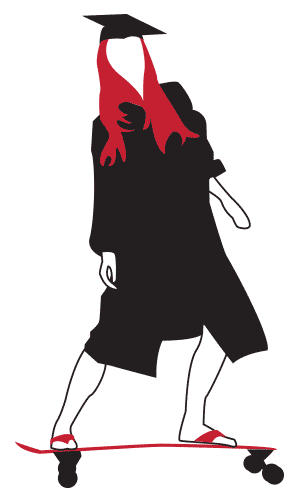 Living with Quakes (fills IR and SF)
GEO 3030-60 • M-F, May 11-15
8:00 AM-5:00 PM
Murray Campus
3 credit hours
Additional information:
Register in CIS
Summer Semester Class
Class appears on U of U transcript
Class held at 5282 So. 320 W., Suite D-110, Murray, (Near I-15, 53rd So. Exit)
Free Parking
15 minute walk from Murray Central Trax & Frontrunner station
View these courses in the U's class schedule, and register using CIS – get your Gen Ed requirements completed faster!
Note: if class is full, please call 801-585-9963 to be added to the waitlist.
CREDIT classes offered at Murray
NONCREDIT classes offered at Murray
In 1990, the Cedar Park Office Complex in Murray was chosen as the third off-campus location for the University of Utah. This site is easily reached off of I-15 at the 5300 So. exit. The facility consists of 11 classrooms as well as a computer lab with 22 computers. Video projectors are available in all classrooms, which can be adapted to most PCs. Wireless connection capability is also available.
See our photo gallery of the Murray classrooms.
General Education and prerequisite courses, online, Distance Education, Professional and Technology training, and Lifelong Learning classes are offered in abundance, as well.
Degree Programs and Language Requirements at the Murray Campus
You can complete all of your course work for the following majors at the Murray campus without ever having to come to main campus.
Master of Education Leadership and Administrative Licensure
Students can fulfill the B.A. language requirement for graduation in Murray. You can complete your first two years of Spanish language courses (Span 1010-2020) or American Sign Language courses (ASL 1010-2020) at this site.
For more information, please call 801-585-9963.
Mark your Calendars! Academic Advising in Murray
University College Academic Advising and Continuing Education are planning a night of academic advising on Wednesday, October 1, 2014 from 5:00 to 7:00 pm. Stop by the front desk or call 801-266-5341 to schedule a 30 minute appointment.
Murray Campus Rental Space
You can rent space at this facility. Find our rental rates here.