Our Community Alliances
As part of the community, Professional Education at the University of Utah strives to support professional organizations with their training, certification, and recertification needs. The following lists some of the many associations, organizations and societies that Professional Education supports to deliver unique educational programs based on specific needs.

UTAH NONPROFITS ASSOCIATION (UNA)
UNA exists to help nonprofit organizations succeed by providing their leaders with valuable information, resources, and training opportunities to help them manage their organizations.
Our mission is to strengthen and promote the success of Utah's nonprofit community.
Our vision is that we will be the catalyst in creating a strong, vibrant, mutually-supportive nonprofit community in Utah.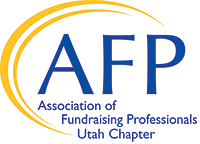 ASSOCIATION OF FUNDRAISING PROFESSIONALS - UTAH CHAPTER
The Association of Fundraising Professionals, Utah Chapter (formerly USFR) is the professional organization committed to serving Utah's non-profit institutions through advocacy, training and education.
USFR is a comprehensive network of over 406 fund raising professionals who strive to advance humanitarian, social and creative causes throughout Utah.

PROJECT MANAGEMENT INSTITUTE (PMI)
PMI is the international non-profit association for advancing the profession of project management. The organization administers the Project Management Professional (PMP) certification program, puts on international and regional seminars and provides geographical membership services through the chapters and industry level services through the Specific Interest Groups (SIGs). Additional information is available on the PMI National website.
PMI Northern Utah Chapter holds monthly meetings and workshops throughout the year designed to meet membership needs.

THE SALT LAKE SOCIETY FOR HUMAN RESOURCE MANAGEMENT (SHRM)

Attracts Salt Lake's top human resource practitioners into its membership. Encourages its members to strive for higher standards of performance in all phases of human resource management, and develop greater recognition of the importance of human resource management throughout the state of Utah.
All activities of the organization are directed towards developing an advanced understanding of human resource management through education, research, development, seminars, and similar sources of information and idea exchange among members.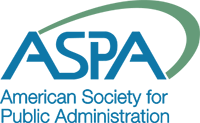 THE AMERICAN SOCIETY FOR PUBLIC ADMINSTRATION (ASPA)
ASPA is the leading public service organization that advances the art, science, teaching, and practice of public and non-profit administration. ASPA promotes the value of joining and elevating the public service profession and builds bridges among all who pursue public purposes. ASPA provides networking and professional development opportunities to those committed to public service values and achieves innovative solutions to the challenges of governance.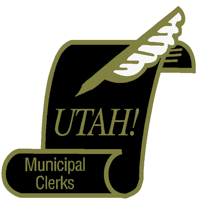 UTAH MUNICIPAL CLERKS ASSOCIATION
The Mission of the Utah Municipal Clerks Association is:
To provide education and networking support for Municipal Recorders/ Clerks
To promote positive, professional interaction with elected officials, staff, and the general public
To enhance the awareness and value of the Municipal Recorder/Clerk profession
INTERNATIONAL INSTITUTE OF MUNICIPAL CLERKS (IIMC)
is a professional, nonprofit association that promotes continuing education and certification through university and college-based institutes and provides networking solutions, services and benefits to its members worldwide.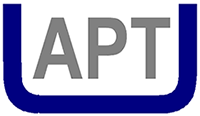 THE UTAH ASSOCIATION OF PUBLIC TREASURERS
strives to provide quality education and training, professional certification, and networking opportunities for public treasury and financial officials.

THE COMMUNITY FOUNDATION OF UTAH
is a tool to help individuals, families, corporations, nonprofits, government and community leaders gather assets and ideas that will serve Utah for good and forever.

THE PARK CITY FOUNDATION
supports a wide variety of local causes and issues.