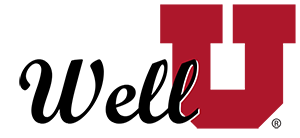 Univ. of Utah employees participating in the WellU program can take selected noncredit classes to fulfill a WellU participation option. Here's how:
Select a qualifying class from the list below. (Lifelong Learning classes: 2 shorter classes can be combined to qualify.)
Register online or by calling 801-581-7155.
Submit your tuition reduction form to HR to receive a 50% discount on tuition.
Notify instructor on the first day of class that you are participating in the WellU program.
Sign roll each class session or make sure instructor is taking attendance.
Attend 6 or more sessions.
Complete class during 2017 plan year, July 1, 2016 - June 30, 2017
Questions, call 801-585-9963.
Lifelong Learning
Life-enriching classes for adults in recreation, healthy living, and so much more. Class length varies and classes start weekly.
Academic Programs
Take regular U of U exercise and dance classes for noncredit at 30% of the cost of credit classes. Benefited employees can also receive a 50% discount on tuition. Classes vary in length from 1/2 semester to full semester.
| Class Title | Program | Semester | Date(s) |
| --- | --- | --- | --- |
| Aikido: Elementary (ESSF 440) | Academic Noncredit | Summer, Fall | Multiple |
| Ballet I for Non Majors (BALLE 114) | Academic Noncredit | Fall | 8/21/17 - 12/07/17 |
| Ballet Technique: Upper Division I (BALLE 329) | Academic Noncredit | Fall | 8/21/17 - 12/07/17 |
| Ballroom Dancing: Off-Campus (ESSF 739) | Academic Noncredit | Spring, Summer, Fall | Multiple |
| Basketball: Level I (ESSF 200) | Academic Noncredit | Fall | 8/21/17 - 12/07/17 |
| Bowling: Elementary (ESSF 145) | Academic Noncredit | Spring, Summer, Fall | Multiple |
| Bowling: Intermediate (ESSF 146) | Academic Noncredit | Summer, Fall | Multiple |
| Fencing Elementary (ESSF 155) | Academic Noncredit | Fall | 8/21/17 - 12/07/17 |
| Golf: Elementary (ESSF 130) | Academic Noncredit | Summer, Fall | Multiple |
| Gymnastics: Advanced (ESSF 172) | Academic Noncredit | Fall | 8/21/17 - 12/07/17 |
| Gymnastics: Elementary (ESSF 170) | Academic Noncredit | Fall | 8/21/17 - 12/07/17 |
| Gymnastics: Intermediate (ESSF 171) | Academic Noncredit | Fall | 8/21/17 - 12/07/17 |
| Kickboxing: Off-Campus (ESSF 411) | Academic Noncredit | Summer, Fall | Multiple |
| Martial Arts: Elementary (ESSF 415) | Academic Noncredit | Spring, Summer, Fall | Multiple |
| PE For the Disabled (ESSF 923) | Academic Noncredit | Summer, Fall | Multiple |