Upcoming Classes
Technology Education leverages the deep resources of the University of Utah, including an experienced staff and cutting-edge equipment. Our noncredit, professional development classes and certificate programs cover a myriad of subjects and provide hands-on learning that is immediately applicable in the real world. Whatever you are searching for, Technology Education will bring you positive results.
CASP - CompTIA Advanced Security Practitioner
Cyber-security is becoming more and more important as small businesses are becoming easier targets for cyber-criminals. As a CASP-CompTIA Advanced Security Practitioner, you will be an invaluable asset in the combat against cyber threats.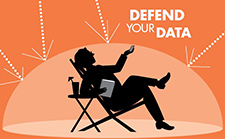 Prepare for one of the most useful cyber-security certifications. CASP is a vendor-neutral professional level certification that extends the foundation level Security+ certificate. The "hands-on" focus CASP covers the skills and knowledge needed to address security issues in an enterprise environment. This class will prepare you to take the CASP exam.
January 27-31, 2014 from 9 am - 5 pm.
What Our Students Are Saying
"The instructor was very clear and concise in introducing new material. She answered any questions thoroughly and had a very easy-going demeanor. Thanks!"
- Trina M.
"The teacher used a understandable text, was engaging and matched our diverse student needs. We all learned a great deal."
- Bret H.