Discover a Whole New World of Learning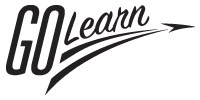 It's time to take your education a little further with Continuing Education's GO LEARN program. Our mission is to combine education with a vacation; to facilitate deeper connections between travelers and the communities they visit through unique and authentic experiences.
Our edu-vacations allow you to explore the world with hand-selected U of U faculty who are experts at bringing local and international destinations to life. All of our excursions take you to amazing locations where you will enjoy authentic cuisine and comfortable accommodations that reflect the local way of life. As you travel with GO LEARN, you'll be immersed into an exciting new culture with like-minded travelers who share your passion for exploration.
GO LEARN meticulously manages every aspect of each trip to provide you with stress-free travel. It starts with a thorough pre-departure program that prepares you for a fun-packed trip that will maximize your learning opportunities.
With GO LEARN, you'll find tremendous value as well, as each trip includes accommodations, meals, transfers, gratuities, entrance fees, special luxuries and of course, access to experts who will help make your expedition the most rewarding travel experience you'll ever have!
Discover a whole new world of learning. Get up and GO LEARN today!
Join us on a 2013 Trip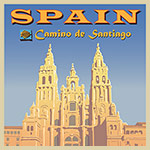 June 21-July 3, 2013
Join us on a physical, cultural and even spiritual journey through Spain by mountain bike. Learn more here.
September 18-29, 2013
Explore the fine cuisine of Paris and Cognac in great company. Learn more here.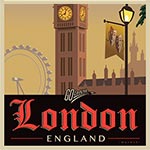 October 1-11, 2013
Travel with us as we visit one of the world's most famous theatre districts, along with a trip up to Stratford-on-Avon. Learn more here.
See our other 2013 trips on our upcoming trips page...
Or see where we've been on past trips! Doesn't it make you want to come along with us?