Travel with Go Learn: Upcoming Trips
Umbria, the heart of Italy — April 2013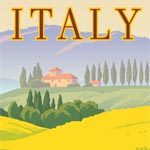 Come on a journey with us—exploring Etruscan hill towns that turned into city states; following the footsteps of people such as Saint Francis of Assisi, Fra Angelico, and Luca Signorelli; tuning in to the pulse of the land and the people at the soul of Italy. Taste the bounty of Italy's soil as we enjoy truffles, savor wines and indulge in cooking lessons. Let our University of Utah Italian expert Giuliana Marple guide you through her Italy not simply as a tourist, but as a scholar, connoisseur, and true Italophile.
Architecture and Gardens of Japan — May 2013
Mimi Locher, professor at the College of Architecture + Planning, invites you on a journey to study the contemporary and traditional architecture, gardens and landscapes of Japan. In no other country is history, culture and perception on life so much reflected and anchored in its architecture as it is in Japan. Join Mimi and become immersed in "Old Tokyo" and "Modern Tokyo", Matsumoto Castle, World Heritage village of Shirakawa-go, the samurai quarter of Kanazawa, and the many, many wonders of Kyoto. This trip will leave you inspired with an in-depth knowledge of Japanese concepts of space, purpose and way of life, culture, and history – all reflected in its gardens and architecture.
THIS TRIP IS SOLD OUT.
Place yourself on the wait list by filling out this form, or call 801-581-6980 for more information.
Biking the Camino de Santiago, Spain — June 2013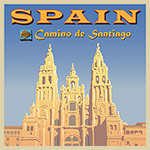 With its thousand-year history, the Camino de Santiago can truly be described as one of the first places of European unification. Pilgrims from all over Europe and the world have walked or biked the Camino de Santiago, where its transformative power cannot be put in words. Go Learn invites you to join Fernando Rubio, Professor for Spanish Linguistics at the College of Humanities, to discover the Camino and Northern Spain, its history, its major architectural and spiritual sites on bicycle. Whether you are a moderate or die-hard biker, Go Learn will adjust the pace and open extra miles for our limited group of fifteen travelers.
Paris to Cognac: La Cuisine — September 2013
Join us on a cooking expedition through Paris and the countryside of France with the guidance of a national award winning Chef. We'll explore why Cognac is one of France's best kept secrets. Before we travel off to the French countryside, you'll learn about the history and differences in the wine and food of the region.
Writing and Photography in Centennial Valley, Montana — September 2013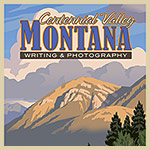 Come and write with us! Award winning writer and photographer Stephen Trimble will take you and your writing and photography on a journey to Centennial Valley, Montana. The serene, peaceful location of one of America's greatest wildlife refuges may leave you speechless—but not without words. Home to the nearly extinct trumpeter swan and rich communities of birds, mammals, fish, and forest species, the Red Rock Lakes Wildlife Refuge makes an ideal destination for photographers and writers. This precious respite from urban noise and pollution brings you to the cozy, comfortable cabins of the historically restored ghost town of Lakeview for relaxation and fuel for your soul. This is the West at its finest and most iconic!
London on Stage — October 2013
Tim Slover and Jane England, theatre professors and experts on England's theatrical history and productions, invite you to join them on an extraordinary journey to London's stages with a view from behind the scenes of some of the greatest venues of stage performance. They will be sharing their personal must-see destinations of London, gathered over fifteen plus years of repeat travel to London. Their shared knowledge and personality will leave travelers enriched and knowledgeable about London, Stratford upon Avon and Oxford – the three destinations of this trip.
If you'd like us to notify you when more information is available about any or all of these trips, please fill out our contact form and we'll make sure you are kept up to date!
Want to see where we went on our past trips?