Youth Education: Club U SUMMERSCOOL Camps
Thanks for a great summer!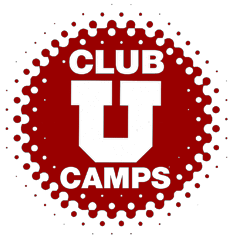 On behalf of Youth Education and all the Club U, I would like to thank everyone who helped make this summer THE place to be in Salt Lake! Thanks to all of our wonderful community partners and guest artists who made Club U a unique and engaging environment; we cannot wait to see what you will bring to the table next summer. A tremendous thanks to our fantastic Club U Counselors, Staff Aides, and Coordinators – our programs would not be what they are without the caring and passionate individuals who make up our staff. We are so proud of the job you all did this summer; delivering the goods each and every day at Club U!
Lastly, we would like to thank the campers and parents of Club U and Varsity. Your continued support and patronage allow us all to remain young at heart and continue to bring the community at large unique, enriching, and educational camp experiences. You inspire us to reach for new heights every summer! That said, we will be hard at work programming new and exciting camps for summer 2014! Until then, feel free to join us for some stellar break camps during October, December/January, and April! Check the calendar for all the necessary information and we will see you there!
-Elliott Fraughton
Club U Camp Director