Youth Education: Club U SUMMERSCOOL Camps
Prepare your gear...SUMMER IS ALMOST HERE!!!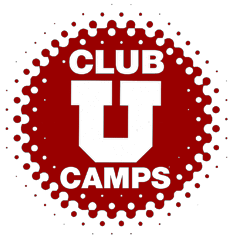 Get ready for another fantastic summer with Club U Camps at the University of Utah! We're looking forward to making this campus come alive with wonder as our colorful campers invade Presidents Circle for all sorts of exciting learning experiences! Rejoin old friends and counselors, and make some new pals along the way! Take a look below for all of our exciting offerings, and if you are just itching to get an early spot - consider joining our Parents Club to snag your slot before the general public! (100% of donations go directly to scholarships!) Don't forget that we have our Spring Break Bash as well for all you diehard camp fanatics! We will be crossing off the days until camp commences, and we can't wait to see U there!