Upcoming Classes
With work, family, and chores, who has time for themselves? You do! Lifelong Learning classes are designed with your busy schedule in mind. We offer one-evening get-aways, Friday evening date nights, and Sunday field trips. New classes start weekly throughout the Salt Lake valley.
Get the latest news about new and upcoming classes, tips to live a better life, and special deals and promotions every week!
Give the Gift of Learning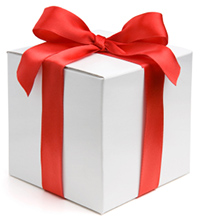 Change someone's life this holiday season! A gift certificate from Lifelong Learning at the University of Utah opens the door to hundreds of Salt Lake City classes with options for everyone.
For more info or to purchase a gift certificate in any amount, call 801.587.LIFE (5433).
Photo Gallery

See our new gallery of images from a few of our many classes!
Video Gallery