Upcoming Classes
With work, family, and chores, who has time for themselves? You do! Lifelong Learning classes are designed with your busy schedule in mind. We offer one-evening get-aways, Friday evening date nights, and Sunday field trips. New classes start weekly throughout the Salt Lake valley.
Get the latest news about new and upcoming classes, tips to live a better life, and special deals and promotions every week when you like us on Facebook!
Spring is coming soon, and now is the time to plan your garden!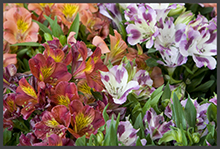 Let Lifelong Learning and Red Butte Gardens help you save time and money by making informed landscaping choices before you plant.
We'll show you how to draw a plan, analyze your site, and use landscape design principles for laying out paths, patios, and garden beds suitable for your site.
Are you are Red Butte Garden member? You get a discount!
Class begins March 18, register today!