Language Classes / Lifelong Learning
Upcoming Classes
CAN'T FIND WHAT YOU'RE LOOKING FOR?
This list of our past classes includes a form you can fill out to be notified when the class runs again.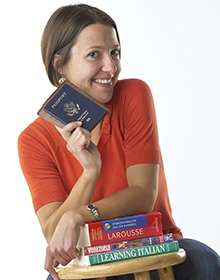 French? Oui! Spanish? Si! Italian? Naturalmente! Mandarin? Well, you get the picture. Whether you are traveling to a foreign country, polishing your language skills to help you better communicate in your profession or just wanting to dip your toes into the water of another language, Lifelong Learning is again your answer. From basic to advanced language skills we can help you get on your way.
Shauna is a great teacher. So organized! Had wonderful handouts, explained things well, did lots of review . I am already signed up for her next class!
—Kathyrn M., Conversational Spanish I