Cooking, Tasting, & Tours Classes / Lifelong Learning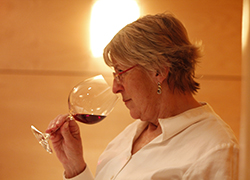 It is hard to know where to start when you have as much going on with food as we do at Lifelong Learning.
Whether you want to take a foodie tour of Utah or taste your way through chocolate, sushi, sake, wine, scotch, bread, honey, cheese, and salumi, or capture your inner gourmet and learn to make kimchi, raw foods, beer, sangria, bread, ice pops, macarons and oh so much more, we have the recipe for you. Was that sentence too long? Wait until you see our list (or should we say menu here) of classes! Don't worry though, our health and fitness classes will help you keep the weight off.
The facilities were fantastic and the intimate class with the knowledgeable instructor made for a great night of cheese making
—Jaron M., Cheesemaking 101
This class took some of the mystery out of bread making and I can't wait to try it on my own. The handouts were comprehensive without being overwhelming and a very nice take-home reference. Julie and Ken are wonderful and the "team teaching" format was very effective.
—Pascale R., Artisan Bread Baking