Home & Garden Classes / Lifelong Learning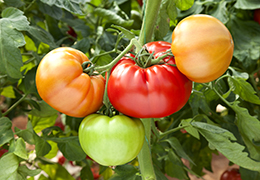 Is your idea of a good time stopping in the garden on the way into the house from the garage? Do you refer to your chickens as "your ladies"? Do you spend your Saturdays with your hands in the soil or wrapped around a hammer? You may be what they call a DIY-centric person and when it comes to the realm of do it yourself, we have the class for you!
With Lifelong Learning you can use your free time to do the things you love to do around your home and garden, whether it is cultivating mushrooms, gardening in containers, raising chickens, gardening vertically, or tending to your aquarium. We've got you covered this summer!
Learned a lot about chicken anatamy and habits that will make me a better chicken owner!
—Julie L., Backyard Chickens
David Frame was an excellent teacher who made the material fun and interesting. He answered all of my questions. Thoroughly entertaining class!
—Ashley H., Backyard Chickens 201