Home & Garden Classes / Lifelong Learning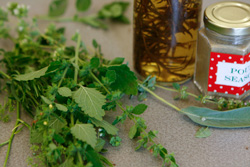 Summer is coming to a close and your harvest is coming in thanks to those gardening classes you took with Lifelong Learning. Now you can continue your garden studies this fall and learn to preserve that herb garden, harvest honey from your hive and even extend your harvest into the winter with hoop houses.
Is your plan to get ready for the holidays? Learn the art of floral arranging, refinish your furniture and make a beautiful holiday wreath. Maybe you want to try your hand at interior design? With our Home and Garden Classes the path to a healthy and beautiful garden and home is well within reach.
Alonzo Durrant is wonderful! He's truly an expert, yet his kindness and patience made everyone feel that they can do it too. I feel ready to tackle any big project, and I know I can call him down the road if I get stuck and he will be happy to continue to offer his help. Well worth it!"
—Morgan B., Furniture Refinishing