The Alumni Association strives to create opportunities for alumni to stay connected and engaged with the U and each other in meaningful, long-lasting ways. Continuing Education & Community Engagement seeks to inspire a love of learning for all ages and people. We have linked our complementary missions through a joint venture that creates ongoing learning opportunities for members of the Alumni Association.
Every month, Association members receive a special discount on different Continuing Education & Community Engagement classes, including Lifelong Learning, Professional Education, and Osher Lifelong Learning Institute courses.
Members will receive regular email updates with the latest monthly discount offer.
During fall, spring, and summer semesters, Association members also receive a 20 percent tuition discount (a savings of up to $153) on Test Preparation courses for the GRE, GMAT and LSAT.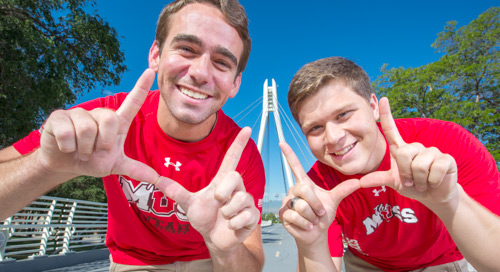 Not an Alumni Association Member?
Join today! Remember, sign up as a Lifetime Member and receive a $50 gift certificate for a Continuing Education class of your choice.
Why join? Look at all the Membership Benefits!
Check out their newsletters as well.