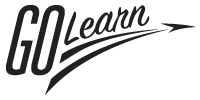 It's time to take your education a little further with Continuing Education's GO LEARN program. Our mission is to combine education with a vacation to facilitate deper connections between travelers and the communities they visit through unique and authentic experience.
Our edu-vacations allow you to explore the world with hand-selected U of U faculty who are experts at bringing local and international destinations to life. As you travel with GO LEARN, you'll be immersed into an exciting new culture with like-minded travelers who share your passion for exploration.
Join us on a 2014 Trip
June 20- July 1, 2014
Take a journey on the historic pilgrimage route in northern Spain—on bicycles! Bike the Camino de Santiago. Find out more!
October 1-5, 2014
Join us on a four-day painting excursion to Zion National Park in a first-class Plein-Air painting retreat! Find out more here!
October 9-18, 2014
Experience Italy through cheese, wine, chocolate, castles, truffle hunting, cooking and wonderful fragrances of fall harvests in the location where Italy began. Join us!
September 17- 21, 2014
Award winning writer and photographer Stephen Trimble will take you and your writing and photography on a journey to Centennial Valley, Montana. Learn more here.
October 7-16, 2014
Travel with us as we visit one of the world's most famous theatre districts, along with a trip up to Stratford-on-Avon. We'll also visit the great sights of London! Discover more!
October 9-19, 2014
Fill your senses with the sights, smells, sounds, mystery, and majesty of Morocco. Our travels will take us through Marrakech, Rabat, Meknes, and Volubilis. Join us!