Interim Pilates Classes
Get your body ready for summer and sign up for an Interim Pilates class! Registration is going on now.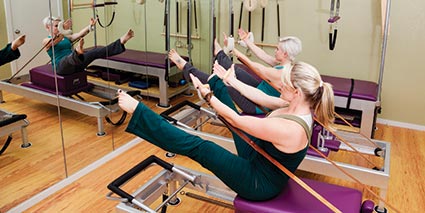 Classes take place Mondays, Wednesdays, & Fridays, April 28 - May 9.
Choose the time of day that works best for you:
ESSF 50-001: 7:00 am - 7:50 am
ESSF 50-002: 11:30 am - 12:20 pm
ESSF 50-003: 12:30 pm - 1:20 pm
ESSF 50-004: 4:30 pm - 5:20 pm
Register now before classes fill up.
NEW! MATH 9
Get 8 hours in a workshop setting to prepare for Math 990 (Algebra: Elementary)
Everything you NEVER wanted to know about fractions; how to simplify, add, subtract, multiply, and divide. Order of Operations to simplify real number expressions. Exponents; what they mean and how to simplify expressions with exponents. How negative numbers work in the real world.
Tuesdays & Thursdays, June 19- July 22, 12:00- 1:00 PM
Register now or call 801.581.7155
Classes for Fun—No Grades, No Tests
Whether you are interested in advancing your career or developing your appreciation of the world around you, we offer a rich array of noncredit opportunities. Classes range from a few weeks in length to an entire semester. No need to be admitted to the U!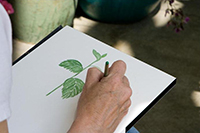 From learning a new sport to mastering a language or taking classes in the humanities, sciences, business, and much more, our classes are a great way to experience an academically intense class in a less expensive, stress-free way (no grades or tests).
Don't see the class you are looking for? Call us at 801-585-9963 and we may be able to add it for you!
Important Dates
3/24: Registration for Summer Classes Begins
4/14: Registration for Fall Classes Begins
4/28: Interim Classes Begin
5/12: Summer Classes Begin
6/19: Summer Second Session Classes Begin
Face Your Fears
Take the Work Out of Your Workouts
Get Back at Life