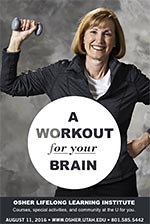 Open House a Great Success!
We had a wonderful time at our Open House and Member Welcome event! Along with meeting your instructors, we heard all about how to "Maintain Your Body: Before You Slip, Trip or Fall"
If you missed it, or if you'd like to review Grayson Doar's presentation, you will find the slides on this page.