If you knew that you would live to be 105, how would you approach learning?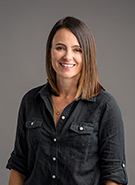 We ask that question every day at Continuing Education. As the University for Utah, we develop programs that connect you to the University throughout your life, from your first summer camp in second grade to your quest for even more knowledge throughout retirement.
Our programs make a University of Utah education approachable, excite students about returning to the U, and keep minds and bodies active after retirement. This requires creativity in how we deliver classes, with an emphasis on flexibility and personalization. We are constantly adapting to bring the University of Utah to you in this 100-year learning journey. If you are able, we encourage you to consider financially supporting students who may not otherwise be able to continue their learning journey. Your participation means so much to the community and the lifelong learners that we serve.
Thank you for everything that you do to support Continuing Education and the 100-year learning journey. We hope to see you in a classroom soon!
Sincerely,
Jodi Emery, Associate Dean | Continuing Education
---