Historical England: Overview
This royal throne of kings, this scepter'd isle…This blessed plot, this earth, this realm, this England!" — William Shakespeare
We invite you to join us on a journey through a thousand years of lively English history. Neolithic builders, Celts, Romans, mighty medieval monarchs, poets, painters, architects, statesmen, generals, visionaries, and warrior women—all will come to life through our specifically prepared trip, exclusive tours, chats, and behind-closed-door experiences reaching from Stonehenge to Churchill's Cabinet War Rooms. No matter how much you know about England—or don't—Historical England will move and enlighten you. You don't want to miss this trip!
Know Before You Go:
Historical England includes days of exploring London as a group, a few evening theatre performances (with excellent seats—our signature), and a rail or coach trip to Bath and Stonehenge. We average 6 miles of walking and 100 stairs per day. Travel is by public transportation (included in the trip price), and participants should be able to board Tube trains and buses independently. Participants wishing to travel by taxi should expect to make independent arrangements and pay an additional $600. For more information regarding physical ability levels click HERE.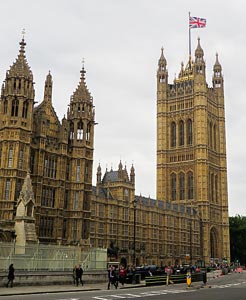 Tour Highlights:
Your trip leaders, Tim Slover and Jane England, have been taking Go Learn travelers to London for ten years. Our motto comes from Aristotle's Poetics: "To learn gives the liveliest pleasure." We'll ignite delight by leading and arranging private, one-of-a-kind tours of remarkable and historically significant places that will bring the rich history of England to life—and then meeting together with you to chat about it all afterward. Of course, we've also planned lots of time to enjoy London's markets, pubs, and cutting-edge theatre. You'll come away with a deep understanding of what makes this country tick.
Tour Highlights Include:
Exclusive "Stone Circle Access" at neolithic Stonehenge
Fascinating visit to the ancient Roman Baths
Guided tour of Westminster Abbey, including the Queen's Diamond Jubilee Gallery
Personally guided tours of London landmarks such as Westminster Abbey, Spencer House, St. Paul's Cathedral, Kew Gardens, or the Tower of London
Choral Matins church services and the Crown Jewels at the Tower of London
Discovery walks in Westminster, Trafalgar Square, or the Royal Borough of Kensington & Chelsea
A Shakespeare Walking Tour on which we visit not-open-to-the-public Elizabethan era Middle Temple Hall, where Twelfth Night was first performed.
Shopping expeditions to Portobello Road and Spitalfields Market
Day out at Oxford, Cambridge, or Windsor

A much-awaited new production of MACBETH, starring Ralph Fiennes (Schindler's List, Coriolanus, Voldemort in the Harry Potter film series, The Menu), each of whose Shakespearean performances have become legendary as "a masterly performance, full of lethal touches" (The Guardian).
Jack Thorne's new hit, THE MOTIVE AND THE CUE, in which Mark Gattis (Sherlock, Game of Thrones, Operation Mincemeat) as Sir John Gielgud is "a poignant study in genius and aging" (Time Out).
The Royal Shakespeare Company's utterly astounding stage adaptation of Hayao Miyazaki's MY NEIGHBOR TOTORO, called "a vital power surge of Anglo-Japanese creative electricity" (The Daily Telegraph).

Informal lectures and chats from Tim, your guide through English history
Handpicked culinary delights from fabulous restaurants and open-air markets
Free time, with plenty of suggestions, to find your own remarkable Historical London