Details and What to Expect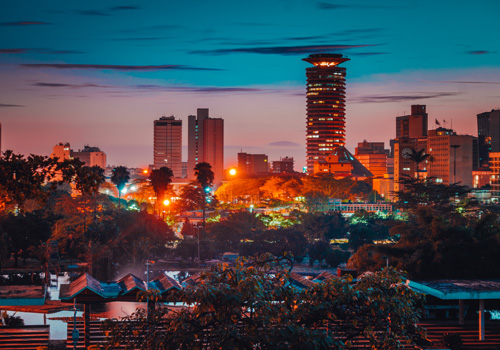 Pre-Departure
Like all Go Learn journeys, the adventure begins before you ever leave home. Go Learn will supply you with all the information, tips, and documents you'll need to have an enjoyable tour. We're always available to answer questions, let us know how we can make your journey a smooth one!
About Kenya
Our trip will take us to central West-Africa, to the amazingly biodiverse country of Kenya. Split in half by the Equator, the year is divided by the seasons of "long rains", from March to early June, and "short rains", occurring from October to early December. Average temperatures are lowest from July to August, marking the pinnacle of the famous Great Migration period, when over two million wildebeest, zebras, and gazelles move through the Serengeti and Masai Mara ecosystems. This is truly one of the greatest wonders of the natural world. While giant herds of these grazers move across Northern Tanzania and Kenya, predators, such as crocodiles, lions, hyenas, and leopards also have their days of abundance.
In 1964 Kenya achieved its independence from colonial rule, but the land's history reaches far back, with multiple influences creating a colorful past, translating to an immensely diverse culture and people. From local tribes, such as the Mau Mau, to the coastal Swahili culture, Arab trade culture, Portuguese and British colonial rule, all contributing to the fabric that makes Kenya so special. One of the last tribes of Kenya to encounter the modern world are the Maasai people, the nomadic hunters and farmers of the Masai Mara ecosystem .
Weather: Our journey takes place during the second half of June. Rain should subside and temperatures should hover around 85 *F, quite pleasant for safari! With relative humidity high year-round, it might feel warmer during mid-day. Since we will visit the coast and its tropical beaches as well, this will feel like a true vacation.
Activity levels and restrictions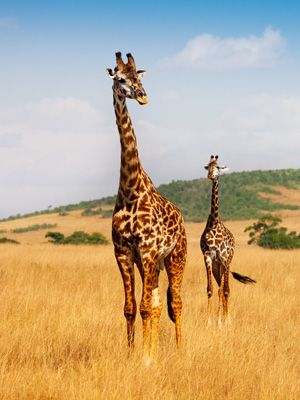 We'll walk every day since that's the best way to see Kenya's terrain. Travelers should be able to walk at least three continuous miles on rugged surfaces. Especially in the beginning of this trip as we encounter sandy paths, rocks, hills, and unpaved trails. While vehicle assisted, our safari days will take us into the bush and onto river banks, having to get in and out of the vehicles in order to explore and see. If you have concerns about your ability to walk, stand, and hike for the duration of this trip, please contact Go Learn so that we can advise you.
Dates
June 15 - 30, 2023
Size
Trip is limited to 20 participants
Cost
Double Occupancy: $6,400 per person
Single Occupancy: $7,200
See Terms for payment and cancellation details.
Included:
Small group size to maximize learning, comfort, and flexibility
Dr. Daniel Mendoza for the entire classroom experience and tour
15 nights' accommodation at some of the most spectacular lodgings such as Tented Camps, Maasai-inspired safari hotels, Eco and Bush Camps, and tropical beach resorts
With the exceptions for some intentional breaks, this trip is an all-inclusive and one can expect a culinary feast to the many facets of Kenyan cuisine
Entrance fees for all scheduled sightseeing and activities
Transportation to and from daily destinations and activities, including a cross-Kenyan train ride and inner-Kenyan flights
Comprehensive tour insurance, which includes coverage for sickness, accidents, emergency evacuation. (For tour cancellation insurance, please see a travel agent immediately after booking with Go Learn.)
Not included:
Airfare to and from Kenya
Optional hot-air balloon ride in the Masai Mara
Meals that are not specifically noted in itinerary
Cancellation and lost luggage insurance
Any costs outside of the itinerary