Daily Itinerary
This new Go Learn adventure gives you 16 stunning days in beautiful Kenya. From spending three days with the Maasai people at their culture camp and the beginning of the Great Migration season in the Masai Mara to the beaches Mombasa and the Indian Ocean, this trip is truly a once in a lifetime experience. Travelers will stay in luxurious safari camps that put us right into nature, witnessing wildlife. Later, beach resorts will take us on a true vacation. Kenya, is stunningly beautiful, diverse, and friendly. Join trip leader Dr. Daniel Mendoza (Peru 2022) as he shows you the country where he grew up and the land and people he loves so much!
Wednesday and Thursday, June 14 and 15 - The journey begins: flying to Kenya and Welcome to Nairobi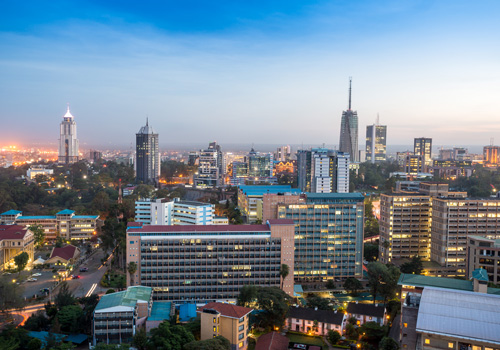 These two days are dedicated to flying halfway around the globe with Nairobi, Kenya, as your destination. Rest up and stay hydrated. We will meet you in Nairobi and see that you make it to the hotel safely.
Hotel: Trademark Hotel, Nairobi
Meals: b
Friday, June 16- Goodbye Nairobi, Hello Lake Nakuru!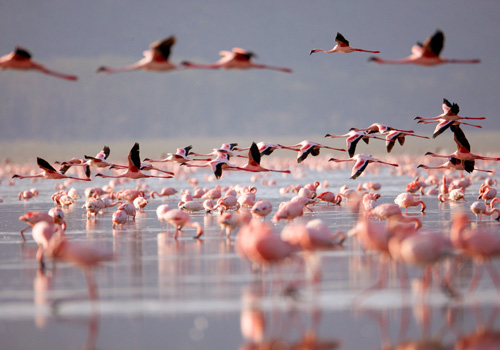 After breakfast, we will check out of the hotel. This morning we are headed to Nakuru National Park and Lake Nakuru where we will be immersed in a photographer's dream where we will remain for the rest of the trip. While the area is mostly known for flamingos, we hope to spot rhinos, African buffalo, hippos, zebras, hyenas, and much more in this amazing park. After lunch at the hotel and we won't waste any more time but will set off for our first game drive that very evening. Tonight, we'll have our first glamping experience when we stay at the stunning Flamingo Hills Tented Camp. Enjoy!
Welcome to Go Learn Kenya!
Hotel: Flamingo Hill Tented Camp
Meals: Full Board
Saturday, June17 - Hells Gate National Park and Crescent Island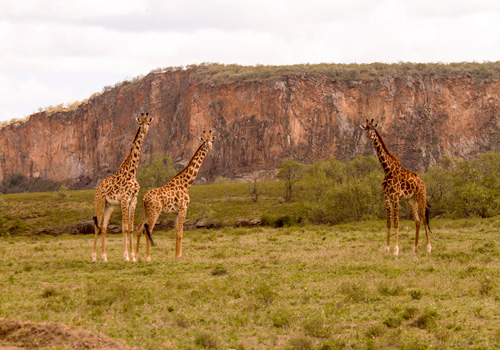 After breakfast, we are on the move again. This time traveling to Naivasha Lake and Hells Gate National Park. Named after its geothermal activity, visiting Hells Gate National Park is a "walk on the wild side". Known for its wildlife, Hells Gate makes for a perfect day-destination, and includes a can't miss Maasai Cultural Center. After hiking Hells Gate we change our vantage point and head onto the water to discover Naivasha Lake by boat. On and around Crescent Island is great for wildlife spotting. We will spend the night at the Naivasha Sopa Lodge which is located on the southern bank of the lake. Fingers crossed we get to see hippos stop by for some grass on their way "home" from a day at the lake.
Hotel: Naivasha Sopa Lodge
Meals: Full Board
Sunday – Tuesday, June 18/19/20 – Masai Mara National Park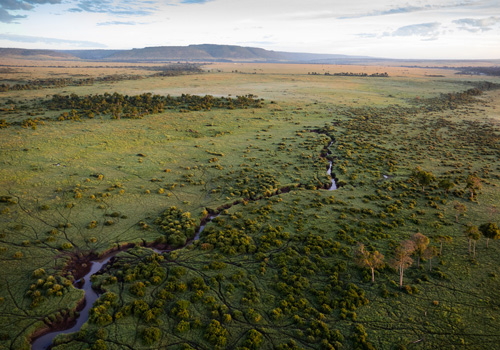 After breakfast we check out of the Lodge and it's onwards to the main event: The Masai Mara. Located to the West of Nairobi, on the way to Lake Victoria, the Masai Mara boarders Tanzania and the great Serengeti National Park. The next three days are dedicated to exploring "The Mara", its vast expanses, incredible wildlife, and stunning beauty. For three days we will experience game drives, optional hot air balloon rides, and the extraordinary accommodation at the Mara Serena. We are not even half way into the program but are already thinking of never leaving! Daily we will reflect on what we saw and learned from our guides, as Dr. Mendoza ties everything together in typical Go Learn fashion.
Hotel: Mara Serena
Meals: All Inclusive
Wednesday, June 21 – The Maasai People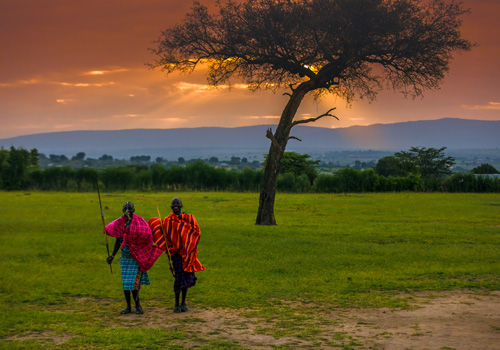 It wouldn't be Go Learn if we didn't offer something unique. The next two days are dedicated to the Maasai tribe, their culture and history. We will live amongst the Maasai as they take us in and teach us their way of life. These proud warriors defy the pressure from local government to abandon their semi-nomadic life, and push forward, steadfastly preserving Maasai culture, holding on to their ancient traditions, living off the land and managing to farm among the deserts and scrublands. We will be able to walk in the hills with the warriors, have warrior training, visit their manyatta homes, or visit community projects. Tonight, Maasai elders will invite us to their fire, tell us tales of the past, and legends of their people. We will hear first-hand what it means to be Maasai, and to hunt and farm this land.
Hotel: Maji Moto Eco Camp
Meals:Full Board
Thursday, June 22 – The ultimate Maasai experience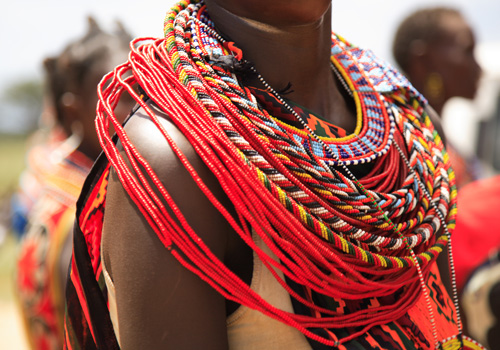 Moving further into Maasai culture, we immerse ourselves ever deeper into the Loita Hills, its spectacular landscapes and trails. We are headed to the remote Olpul Bush Camp. Today we walk to the remote camp (approximately 1.5 hours) and experience the wild in all its splendor: sleeping under the stars after enjoying a delicious goat feast prepared in a traditional Olpul ceremony. As the flames of the campfire keep us warm, we'll enjoy the front-row seat as the Maasai warriors and elders share their songs, blessings and local brew.
Hotel: Olpul Bush Camp
Meals: Full Board
Friday, June 23 – Bid "The Mara" farewell and return to Nairobi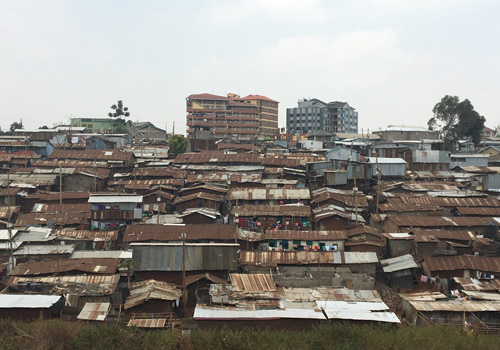 We will leave the Maasai people early in the morning and travel back to Nairobi. After checking in to the Trademark Hotel, we're off to the Kibera Slums. We will be guided on a tour of the area by a member of the Kibera Girls Soccer Academy who will show us first hand how hundreds of thousands of Kenyans live. The Academy offers these tours as a way to raise funds to help hundreds of girls from Kibera and the experience can be quite impactful.
Afterwards, we will head to the Karen Blixen Coffee Gardens. Karen Blixen was a Danish national who wrote of her life in Kenya as a coffee farmer under the pen name Isak Dinesen. The book went on to become a massive hit and was made into the movie "Out of Africa". Her home has been turned into a museum and it is there that will have dinner.
Hotel: The Trademark
Meals: B, D
Saturday, June 24 – An Incredible Journey to a Tropical Beach Oasis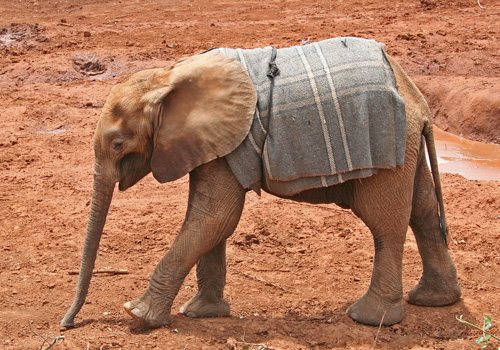 We will have breakfast at the hotel and then on to our next adventure, starting with visiting the Daphne Sheldrick Elephant Orphanage and then The Giraffe Center. These hands-on experiences are sure to be a highlight! You will learn about the orphanages mission as they care for the infants before reintroducing them back into the wild. Then you may get to feed a giraffe or two. From there, we will board the train for the long journey to Mombasa which will take us through two national parks and, hopefully, provide a glimpse of Mt. Kilimanjaro. After arriving in Mombasa, we will settle into our tropical beach oasis, the Severin Sea Lodge at Bamburi Beach. It's time to relax in the shade of palm trees and the sea air. This long day will end in well-earned relaxation in tropical paradise.
Hotel: Severin Sea Lodge
Meals: Half Board
Sunday, June 25 – Mombasa and a Tamarind Dhow Dinner Cruise
Today is dedicated to exploring the amazing city of Mombasa and its ancient, colonial, and modern history. Known as the "blue and white city" Mombasa is the country's oldest and second largest city. A fully guided tour will take us to old town Mombasa and historic Fort Jesus. The afternoon is free for you to enjoy the beaches of the Indian Ocean or spend time at the pool. We end the day with an amazing evening cruise on the Tamarind Dhow, for a tantalizing seafood dinner on a traditional Indian Ocean Dhow.
Hotel: Severin Sea Lodge
Meals: Half board and dinner cruise
Monday, June 26 – Paradise on Earth, Malindi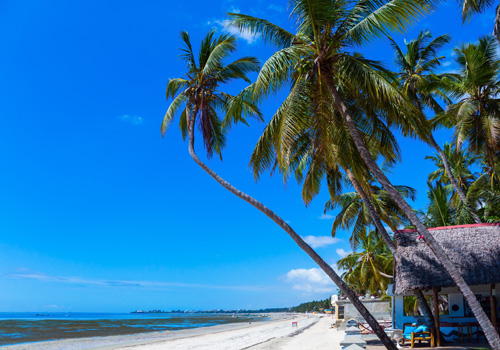 From one paradise to another, we head to the stunning beach town of Malindi. Known for its Swahili inspired architecture, sunny weather, and laid-back atmosphere Malindi became a booming vacation destination starting in the 1920's. We will settle into our hotel, the Sandies Tropical Village, relax at the beach, or for those who'd like a bit more adventure there is optional snorkeling in the pristine waters of nearby Watamu Marine National Park, home to water turtles and tropical fishes.
Hotel: Sandies Tropical Village
Meals: All inclusive
Tuesday, June 27 – Arabuko Sokoke Forest and the Gedi Ruins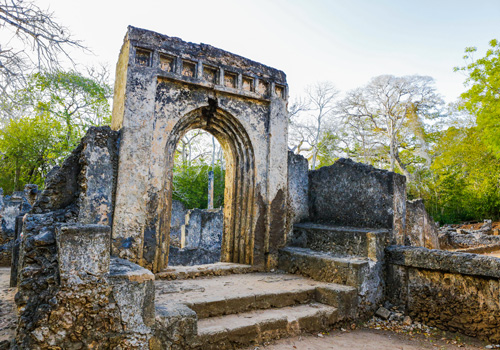 We enter a new and different eco-system by visiting the Arabuko Sokoke Forest Reserve, some of the best protected forests in Kenya. Arabuko Sokoke Forest is an area of high endemism, meaning it is home to mammals, birds, and plants that aren't found anywhere else. Beaming with wildlife, we explore and learn about the immense importance of this diverse place. Later in the day, by visiting the Gedi Ruins, a medieval Swahili coastal settlement, we receive insight into yet another facet of Kenya and its rich history.
Hotel: Sandies Tropical Village
Meals: All inclusive
Wednesday, June 28 – Lamu and Shela Beach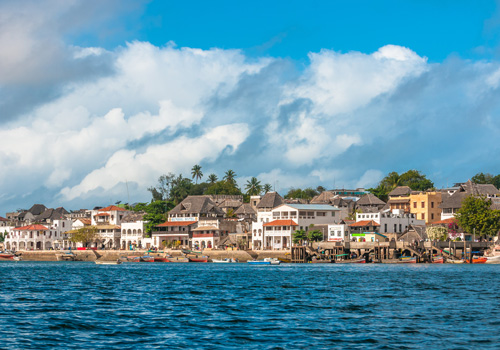 A quick flight gets us to yet another paradise, the district of Lamu and the town of Shela. Lamu Island is one of the oldest and best-preserved settlements of the Swahili tradition in east Africa that remains today. The island has been inhabited for over seven hundred years and has a rich and diverse culture and history. We land on Manda Island and then a boat transfer gets us to a spot of relaxation in Shela for exploring sand dunes, beaches, and town life. The rest of the day is yours to continue to explore as you wish, catch some sun on the beach, or you can turn in for an early night.
Hotel: The Majilis
Meals: Meals: B
Thursday, June 29 – Lamu Island and Evening Cruise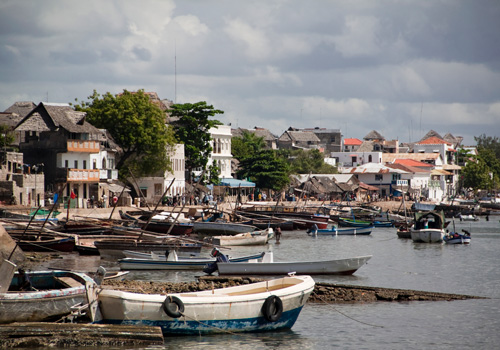 Exploring Lamu Old Town lets us immerse ourselves one more time with Kenya's culture and life. Due to its history in trading, Lamu is truly a melting pot of different cultures and Arabic, Indian, Persian, European, and Swahili traditions that are on display in the Old Town architecture. After breakfast you will be taken by boat to Lamu Old Town for a guided tour of the town. Afterwards, you can either have lunch there or return to Shela. The day is yours to spend at your leisure enjoying the beaches and boat rides of this amazing place. In the evening a fleet of dhows will take you on a spectacular sunset cruise. What a glorious way to spend our last evening on the coast! For dinner you can stay in Shela or venture by boat taxi to Manda Island where there are numerous quaint restaurants.
Hotel: The Majilis
Meals: Meals: B
Friday, June 30 – Nairobi and Farewell Dinner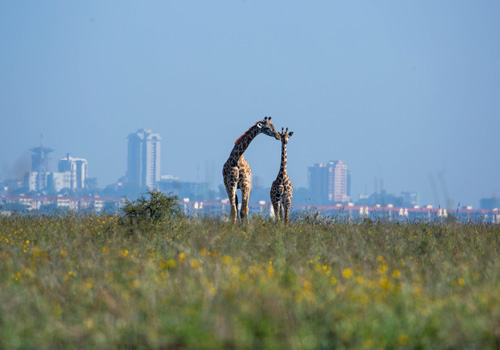 After a relaxing morning in Lamu, we fly back to Nairobi in the afternoon. Our spectacular farewell dinner will be held at The Carnivore Restaurant but don't worry, there will also be plenty of vegetarian options. We will once again enjoy the hospitality of Kenya and each other's company. Our flights depart late tonight.
We leave with our minds and hearts full of memories of spectacular beauty, but the best thing about this journey was the incredible immersive experience we had. Hands-on, up close, and with a trip leader always willing to fill in the knowledge-gaps. This trip will stay with you for a life-time!
Safe travels!
Meals: Meals: B,D