Our liberty depends on the freedom of the press, and that cannot be limited without being lost.
— Thomas Jefferson
Spread your News Junkie Wings and Fly to DC with KUER and Go Learn!

News Junkie: (n) 1. One who gets an unusual amount of pleasure from, or has unusual interest in, the news. 2. One who wants to learn more about news—how it's captured, recorded, produced, packaged, and made.
Public Radio Nerd: (n) 1. One who is devoted to public radio—the news, the podcasts, the dulcet tones of your favorite host. 2. One who starts every third sentence with, "So I heard this piece on NPR…" 3. One who would happily travel across the country to spend time in the company of fellow Public Radio Nerds.
Put on your KUER socks, slap on your NPR temporary tattoo, and join us in Washington DC for the news junkie tour of a lifetime! Hang out with Rachel Martin and Bob Mondello, gaze upon the studios where Morning Edition is recorded, and witness The Tiny Desk in all its (really quite small) glory. Tour CNN and meet with a CNN reporter, have lunch with Utah's only DC-based journalist, and visit the Newseum—yes, they have a whole museum for news!
DC is also the nation's capital, and politics and news are intimately linked. So we've planned for you to meet the folks responsible for generating news in the first place: You will meet with all six of Utah's congress people. You will hear from the heads of lobbying groups and the president of the National Education Association. And, you'll have an evening lecture and dinner at the Supreme Court. Yes, you could reach for the same canape as the Notorious RBG!
Finally, DC is fun! You'll have free time to explore on your own—find hip restaurants, cozy bars, or simply get lost in one of the Smithsonian museums. There is no shortage of amusements, confusements, and news-ments on the Beltway. Join us!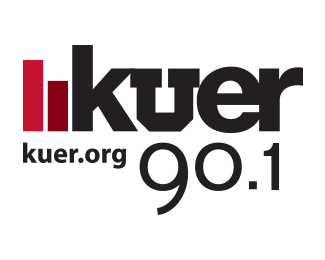 Go Learn supports public radio, and travelers to Washington D.C. will support KUER with a tax-deductible donation of $300.
Tour Highlights Include: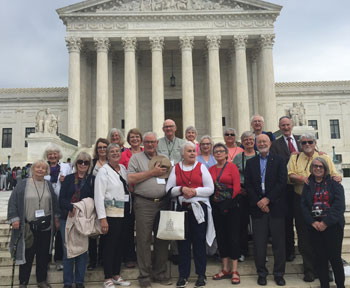 A five-day, fully supported and guided tour of Washington, DC
Six nights at the conveniently located Hotel RL
All excursions, entrance fees, and tickets
Three group dinners
A full day at NPR's studios, meeting with reporters and production staff
Weekly metro pass
Docent-led tours of historic buildings
Capitol Hill meetings with Utah's members of congress
Casual conversations with prominent people from Utah now living in Washington, including lobbyists, journalists, and political insiders
Free time for self-guided visits to the museums and attractions of your choice
Photo courtesy xiquinhosilva