TOM WHARTON / Continuing Education Instructor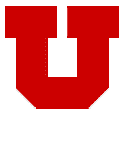 Reporter and Utah native Tom Wharton has worked at The Salt Lake Tribune since 1970, covering high school sports, the outdoors, travel, rural Utah, and the environment. He has co-authored a number of Utah guidebooks, including "It Happened in Utah." Tom graduated from the University of Utah in 1973 with a degree in journalism and served in the Utah Army National Guard for more than 21 years.
This instructor is currently teaching the following classes.