ADAM FINKLE / Continuing Education Instructor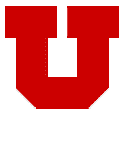 A professional photographer for almost 20 years, Adam Finkle has had the good fortune to do what he loves for a living. In that time, Adam has become known as a gifted photographer who works well with people and has a unique eye for his subjects. He has, most notably, become known as one of Salt Lake City's top food photographers. Having mastered several styles of food photography, he is versatile and can handle many difficult, technical situations, whether in the studio or on location. Being a foodie himself, Adam enjoys working with chefs, growers, food stylists and caters and shares in their passion for what they do.
This instructor is currently teaching the following classes.
| Class Title | Semester | Date(s) | Program |
| --- | --- | --- | --- |