DALLAS HARTWIG / Continuing Education Instructor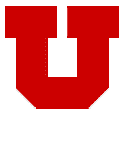 Dallas has a BS in Anatomy and Physiology and an MS in Physical Therapy, and has been a practicing physical therapist since 2001. He co-owned a NH-based CrossFit affiliate (CrossFit 603) until founding the Whole9 in 2009. He is an RKC Certified Kettlebell Instructor and holds numerous CrossFit fitness and nutrition certifications.
This instructor is currently teaching the following classes.
| Class Title | Semester | Date(s) | Program |
| --- | --- | --- | --- |