TIFFANY HALL / Continuing Education Instructor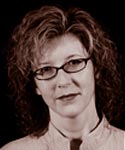 Tiffany Hamilton Hall, M.A., M.Ed., GPC. Ms. Hall has been involved in grant writing for more than twenty years. She worked for the largest high school district in California for two years as a full-time grant writer and developed programs totaling more than $2 million for curriculum development, pregnancy prevention, and incarcerated adult education. She then worked for the California Technology Assistance Project (CTAP) during the development and implementation of the Digital High School grant program, resulting in more than $20 million in technology funding. Ms. Hall worked with the California State Department of Education to develop the funding requirements and standardize the award process for the program. In 2004, Tiffany moved to Utah and worked for the Jordan School District. Her grant writing efforts for the District resulted in more than $3.4 million dollars in funding for curriculum development and projects. She worked with the BYU-Public School Partnership to help coordinate grant efforts for the university and five public school districts, and then moved to the Utah State Office of Education. She currently works for the Salt Lake City School District and is the Treasurer of the Utah Grantwriters Network, a non-profit organization that provides monthly opportunities for grantwriters from any organization to network and participate in professional development.
This instructor is currently teaching the following classes.