Continuing Education Locations — Sandy
WE'RE MOVING!
New Sandy Site Location Coming Fall 2015
You may have noticed that there are no classes scheduled at the Sandy site for Summer 2015. We are in the process of moving to a new location! In the meantime, all classes have been moved to our Murray and Bountiful locations.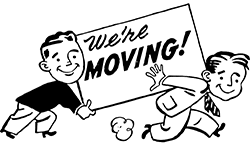 We appreciate your understanding as we make this exciting new change. Stay tuned for more information. Our new Sandy site is scheduled to open in Fall 2015.

CREDIT classes offered at Sandy
NONCREDIT classes offered at Sandy
The Sandy site has 12 classrooms including a dance studio, two art rooms and two computer labs with 32 computers.
See photo gallery of Sandy classrooms.
Adult learners may take advantage of the not-for-credit Lifelong Learning, Professional Education, and Technology training classes. The Sandy Site also hosts a variety of youth education classes including dance classes through the Virginia Tanner Dance Studio.
Degree Programs at the Sandy Campus
You can complete course work for the following programs at the Sandy campus without ever having to come to main campus.
Economics major
Master of Education Leadership and Administrative Licensure
For more information, please call 801-585-9963.
Mark your Calendars! Academic Advising in Sandy
University College Academic Advising and Continuing Education are planning a night of academic advising during fall semester — check back for dates and times in September.
Sandy Campus Rental Space
You can rent space at this facility. Find our rental rates here.