Come Dine With Us!
The Go Learn Dinner Club connects you with our trip leaders, past, present, and future for a fascinating presentation and lively discussion about the work they do around the world! Register now to secure your space!
Each month we will feature a different place and trip leader where they will share stories and places that make a Go Learn trip unique. Our tour leaders will immerse you in the experiences of places we'll soon visit, and the cuisine will give you a literal taste of the culture.
Upcoming Dinner Club Gatherings
Wednesday, November 3, 2021 | 6 PM - Cafe Madrid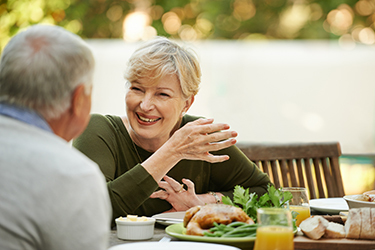 Join our small group for the kick-off of Go Learn's monthly Dinner Club! Christoph will talk about travel, reminiscing how it felt when the Iron Curtain fell in 1989, what happened on the fateful November 11, and what led to a peaceful revolution. We will discuss all things Go Learn, how we may travel in the future, how the feeling of re-discovering places may be more delightful as we hopefully never take travel for granted again. Let's Go Eat!
Pre-registration required
---
Sold Out! Sign up below to be notified when our next meal is open for registration.
---
Stay up to date on all our upcoming Dinner Club events