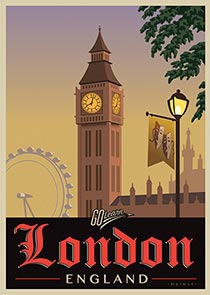 I like the ephemeral thing about theatre, every performance is like a ghost – it's there and then it's gone. —Maggie Smith
October 5-14, 2017
Pre-Departure Activities
Welcome to Go Learn's "London on Stage".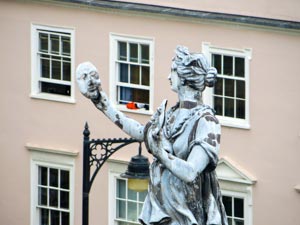 You have signed up for a treat that starts even before we board any airplanes! Travel with Go Learn means you'll receive pre-journey support and information, and a tour reunion when your travels are over.
Before your tour, Go Learn will be in touch with information about London, its theater scene, packing lists, and detailed transit instructions from Heathrow right to our hotel's doorstep. Tim and Jane will keep you apprised of each play we'll see and its significance, and will let you know the play schedule so that you can plan your free time accordingly.
Feel free to contact us with questions. We're happy to point you to a travel agent who can help you find a flight, or put you in touch with Tim and Jane in case you need the trip leaders' expert opinions. At Go Learn, we want you to hit the ground running, and will provide you with the right information to do just that!
Additional Courses (optional)
These courses are taught through the Lifelong Learning and OSHER Lifelong Learning Institute programs and will include other students who might not be enrolled in the tour and will probably be insanely jealous of you, so be prepared! There will be an additional charge for any courses outside of the regular pre-departure courses listed above.
See Lifelong Learning classes
See Osher Lifelong Learning classes (for travelers 50 and greater)
October 5-14, 2017
Double Occupancy: $4,495
Single Supplement: $670
Airfare is not included.

Reserve your spot!