London on Stage: Overview
I like the spirit of this great London which I feel around me. Who but a coward would pass his whole life in hamlets; and for ever abandon his faculties to the eating rust of obscurity? — Charlotte Brontë
We invite you to join us for the March 2023 edition of London on Stage. We're industriously working on one-of-a-kind, memorable productions and events calculated to delight, astonish, and enlighten. We can't wait to share them with you and hope to see you in March!
Know Before You Go:
London on Stage is considered Level Two out of three physical ability levels Go Learn journeys can reach. For more information regarding physical ability levels click HERE.
TO QUALIFY FOR THIS TRIP, YOU MUST BE ABLE TO WALK 4-5 MILES (approximately 10,000 steps) AND NEGOTIATE UP TO 100 STAIRS PER DAY.
We use public transportation (included in the price of the trip)—buses, the Tube, and railways—to get around. You must be able to board these independently, though we will always lead the way in group activities.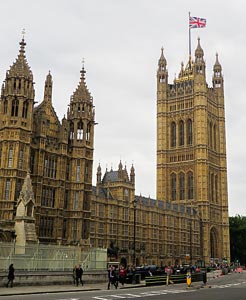 The Play's the Thing
The heart of the trip is the theatre. We choose 5-6 productions that are the most stimulating, acclaimed, and fresh in London—plays we can have lively discussions about afterwards in our Theatre and Art Chats. And, yes, to get the excellent seats which are a signature item of London on Stage we really do have to start arranging for them now. We are really excited about the first two plays we've chosen:
Shakespeare's late romance The Winter's Tale will be a unique experience at the iconic Shakespeare's Globe: for the first time a production will unfold in both theatres at that venue—indoors in the Sam Wanamaker and outdoors in the Globe. Associate Director Sean Holmes directs. "A sad tale's best of winter," little Mamillius says in the play, but the conclusion of The Winter's Tale is the most radiant in all of Shakespeare.
The Lehman Trilogy returns to London in a fresh new production after its acclaimed Los Angeles and Broadway runs, which garnered it 5 Tony Awards, including Best Play. Written by Stefano Massini and adapted by Ben Power, this generations-spanning true tale of immigration and financial empire-building in America challenges as it delights.
When Polish novelist Olga Tokarczuk was awarded the 2018 Nobel Prize for Literature two months after her amazing tale, Drive Your Plow Over the Bones of the Dead was published in translation in the US, it proved irresistible to adapt for the stage by one of Britain's most innovative and decorated theatre companies, Theatre de Complicité. After months of intensive devising, Complicité is now premiering its theatricalization of the novel. We'll be experiencing it at the Oxford Playhouse. Hunters beware!
WATCH THIS SPACE. As we add more brilliant plays, we'll update this page.
Other Tour Highlights
In addition to going to the theatre, we like to capture the best of what's going on in London and environs during our precious 10 days, have some meals together at amazing restaurants and markets, and make visits designed exclusively for us at selected cultural/historical sites. We're really excited about our first confirmed event:
It's great to go to Stonehenge any time, even when you're outside looking in. But we have arranged an exclusive private adventure. In the evening, after other visitors have departed, we'll enter the magical circle for a chance to experience sunset among the ancient Standing Stones!
WATCH THIS SPACE. As we add more one-of-a-kind adventures, we'll update this page. Here are some other experiences from recent trips:

Art exhibitions at world-class museums such as the National Gallery, Tate Britain, Tate Modern, Royal Academy, or Courtauld Gallery
Personally guided tours of London landmarks such as Westminster Abbey, Spencer House, St. Paul's Cathedral, Kew Gardens, or the Tower of London
Choral Matins church services
Discovery walks in Westminster, Trafalgar Square, or the Royal Borough of Kensington & Chelsea
A Shakespeare Walking Tour on which we visit not-open-to-the-public Elizabethan era Middle Temple Hall, where Twelfth Night was first performed.
Shopping expeditions to Portobello Road and Spitalfields Market
Day out at Oxford, Cambridge, or Windsor