Upcoming Classes
Planning to go on to graduate school? Your first step is to prepare for a graduate school entrance exam with Test Preparation. The University of Utah in Salt Lake City offers preparatory courses to help you get started. Experienced instructors teach you test taking strategies that not only boost confidence, they're proven to provide a measured increase in your test scores.
Why the U of U?
High-Quality Instructors
Affordable and Accessible
Low Risk, High Reward
Proven Results
Extensive Classroom Instruction
Comprehensive Materials
Competitive Course Costs
This prep course was the single most important piece in my GRE preparation...the class focused me and taught me the testing tricks necessary to do well.

On the practice test I got 760 and on the actual test I got 1200.
- Patrick P., Test Prep student
GRE & GMAT Prep Classes in Layton

Thanks to a partnership with Weber State University's Center for Continuing Education, we are offering GRE and GMAT test preparation in Layton, Utah.
GMAT Test Prep Section 31
October 6 - November 5
Tuesdays & Thursdays - 6:00 pm - 9:15 pm
GRE Test Prep Section 31
October 5 - November 2
Mondays & Wednesdays - 6:00 pm - 9:15 pm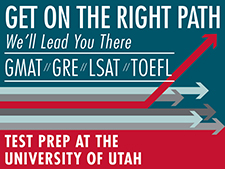 Take the next step to getting your degree with TOEFL iBT Prep
Comprehensive test overview
Grammar and vocabulary review
Intensive test taking strategies
In-class practice exams
More TOEFL iBT prep info...
Making the Most of Your Law School Recommendation
The letter of recommendation is a critical component of your law school application, but is too often overlooked. If a letter makes you shine, a law school will likely pay attention.
Read how to make the most of your law school letters of recommendation on our blog!
---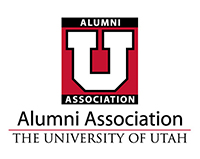 U Alumni Association members receive a 20% discount on test prep courses.
Become a member today and then call 801-581-5361 to register for classes.