Daily Itinerary
Sunday, May 20—Be Here and Now!

Arrival day! Travel to DC this afternoon, and familiarize yourself with our "home" for the next week. Our neighborhood has several amenities like a pharmacy, grocery store, and several small restaurants. This evening you're free to have dinner on your own.
Hotel: Hotel RL
Meals: On own
Monday, May 21—Visit Morning Edition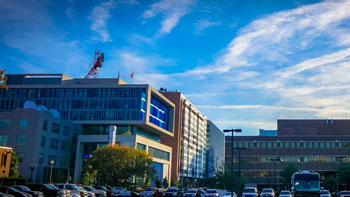 Let the public radio nerdery begin! We'll spend today at NPR's studios. We'll start with a tour of the facility, and then meet with production, management, and marketing staff. We'll eat lunch at the hallowed cafeteria, where you might glimpse your favorite radio star. (You won't know it, of course, because who knows what radio stars look like? You may recognize Audie Cornish's voice as she orders a salad, though.) In the afternoon we'll meet with the likes of Ron Elving, Bob Mondello, and Bob Boilen. This evening, we'll get a different perspective on journalism by having dinner with the press secretaries to Utah's members of congress.
Hotel: Hotel RL
Meals: D
Tuesday, May 22— Get your in-person Politics Podcast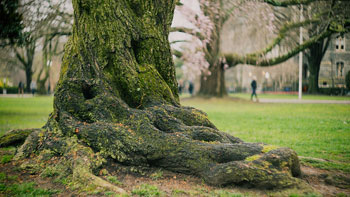 Today it's off to the US Capitol to see where a lot of headlines are made. The morning starts with a tour C-SPAN, where we'll meet with Brian Lamb, C-SPAN's president and CEO. Next we'll tour the US Capitol building, and then dive into meetings with Utah's representatives: Chris Stewart, Mia Love, Rob Bishop, and the new congress person for Utah's third district. This evening is yours to explore DC's neighborhoods, museums, and attractions; or simply rest before tomorrow's activities.
Hotel: Hotel RL
Meals: On own
Wednesday, May 23—Let's Consider All Things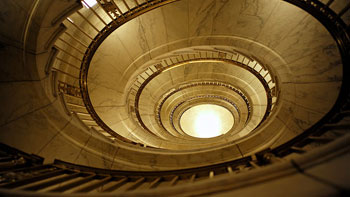 Lawmaking, newspapers, TV networks, and the Supreme Court are on the docket today. We really do want all things to be considered! Today we'll visit with Utah's senators Orrin Hatch and Mike Lee, followed by a tour of the Library of Congress. This afternoon we'll dine at the National Press Club and then we'll spend the afternoon at the Supreme Court. This evening we hope to attend a lecture at the Supreme Court, followed by a reception. It's not unheard of for Supreme Court justices to be at these receptions, so keep your eyes out for a brush with fame!
Hotel: Hotel RL
Meals: L, D
Thursday, May 24—See How I Built This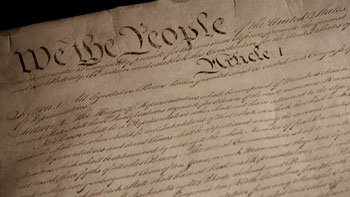 Today is all about how news is built, and later, how our country was built. We'll spend the morning at the Newseum, an interactive museum where you'll be immersed in news stories from the present and past. In the afternoon we'll tour the National Archives to see the country's founding documents—the Constitution, the Declaration of Independence, and the Bill of Rights. In the late afternoon we'll meet with two prominent Utahans who now live and work in DC. This evening is yours to sightsee and relax on your own!
Hotel: Hotel RL
Meals: On own
Friday, May 25— Get some Fresh Air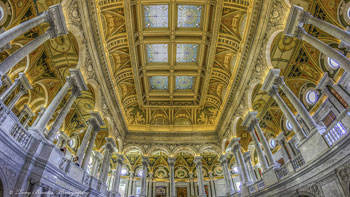 Meet with Mickey Ibarra, president of the lobbyist Ibarra Group this morning, and then take the day to explore: take your pick of seven Smithsonian museums; the new National Museum of African American History (advance tickets are strongly recommended); the United States Holocaust Memorial Museum; and countless art exhibits and galleries. There's also no limit to good food, interesting music, and funky neighborhoods to explore. This evening we'll regroup for our last dinner together before heading for home (or your next destination) tomorrow.
Hotel: Hotel RL
Meals: D
Saturday, May 26—Departure day, but you will have a great StoryCorps to tell.

Check out of the Hotel RL after breakfast. Happy travels back home, or stick around the eastern seaboard for the Memorial Day weekend! We'll gather in about a month to reminisce, and hear your stories over great food and even better company.
Photos courtesy Tim Evanson, Ted Eytan, Mike Maguire, Roman Boed, Josh Hallett, Tony Brooks