If you are lucky enough to have lived in Paris...then wherever you go for the rest of your life, it stays with you, for Paris is a moveable feast.
— Ernest Hemingway
In Woody Allen's Midnight in Paris, Owen Wilson plays Gil, a Hollywood screenwriter, who travels back in time to Paris in the Roaring 20's. Go Learn wants to take YOU back to the swinging days (and nights!) of Paris's booming art and literary scene.

We'll stroll the boulevards and banks of the Seine and indulge in the feast for the senses and the intellect that is the City of Light! Whether you're visiting Paris for the first time or have been anxiously awaiting a return trip, this 5-day Go Learn experience will guide you through the abundant riches of Paris's literary, artistic, historical, and culinary traditions.
Alongside the U's Jeremy Rosen of the Department of English, we'll discover the story of American expatriate writers in Paris; walking in Hemingway's footsteps and visiting his favorite cafés, seeing the art that inspired Gertrude Stein's experimental poems, and gazing across the bridges where Zelda and F. Scott Fitzgerald fell in and out of love. Throughout, we'll explore Paris's stunning architecture and urban vistas, unique neighborhoods, legendary museums, and of course the magnificent cuisine of the world's most beautiful city. We'll return to iconic landmarks like the Eiffel Tower, Museum d'Orsay, and Luxembourg Gardens, wander fashionable districts like the trendy Montmarte and the artsy Marais, and graze over the vast and beautiful array of wine, cheese, and pastry vendors in Paris's spectacular food markets. Throughout, we'll enrich our knowledge of Parisian history and literature from the bohemian café culture and American expatriate artist scene of the Roaring Twenties, as we gobble up this Moveable Feast!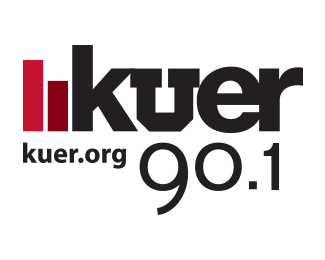 Go Learn supports public radio, and travelers to Paris will support KUER with a tax-deductible donation of $250.
Tour Highlights Include:
Five days in Paris, fully guided by Jeremy Rosen, assistant professor of English at the University of Utah
Fantastic meals in some of the best spots in Paris
Visits to the cafés and bookshops made famous in the Jazz Age
Tours of the Musee D'Orsay, Louvre, and Rodin Museum
Outdoor sightseeing in Jardin du Luxembourg, along the Les Champs Elysées, and in famous Paris neighborhoods like the Latin Quarter and Marais
Six nights' accommodation at our comfortable and centrally-located hotel
Daily breakfast, as well as 5 hand-picked culinary highlights for lunch or dinner
Entrance fees for all scheduled sightseeing
Plenty of free time to find your own "Midnight in Paris"
Paris, that eternal monstrous marvel ... the city of a hundred-thousand novels ... a living creature, the great courtesan whose face and heart and mind-boggling morals they know: "They" are the lovers of Paris. — Honoré de Balzac
Double Occupancy: $3900
Single Supplement: $500
Airfare is not included.

Reserve your spot!
Photo courtesy Roberto Ventre