Instructors for this certificate have been selected based on their professional experience, education, and ability to teach in a dynamic and engaging manner. Each of the instructors brings unique experience from coaching, management, executive management, and marketing professions. These instructors are all engaged in their fields and will bring a wealth of knowledge and experience to this program.
(instructors may change depending on availability)
Mike Martineau
Director of Institutional Analysis
Universtiy of Utah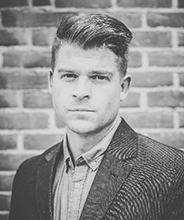 Dr. Mike Martineau currently serves as the Director of Institutional Analysis at the University of Utah where he leads the teams responsible for official reporting and analytics for the Institution. For the past 9 years, he has lead institutional efforts in the areas of predictive analytics, data visualization, and communicating data in a non-boring way. In short, his work helps give data a voice. Dr. Martineau received his B.A., M.S., and Ph.D. degrees in Economics from the University of Utah. He is a husband, father, and adjunct professor in the Department of Economics. Dr. Martineau is a fan of the Utah Jazz, Formula One racing, and most taco stands.
Jeanine Wilson
Director of Human Resources
Sutter Physicians Services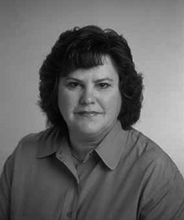 Jeanine Wilson has worked in the Human Resources field for 25 years. She has worked in hospitality, finance, benefits management, broadcasting, manufacturing, pharmaceutical and medical device industries. Jeanine is currently owner of Corporate Talent Advisors, a full service HR consulting, training, and recruiting company. Jeanine has a Bachelor's Degree in Human & Organizational Development from Westminster College in Salt Lake City, a Masters in Human Resources from Utah State University, and she has achieved an SPHR certification from SHRM and HRCI. Jeanine was the 2005 President of the Salt Lake SHRM Chapter and currently sits on the Utah SHRM State Council..
Matt Hilburn
VP of Research and Marketing
Economic Development Co. of Utah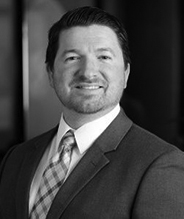 Matt is a data scientist and econometrician who conducts studies for organizations to find needed answers and to inform policy or marketing efforts. He also works with the State of Utah, cities, and counties to assist them in their economic development efforts.
Matt uses advanced statistical analysis and machine learning in his research, including supervised learning (classification and regression) and unsupervised learning (clustering and dimensionality reduction). He employs techniques such as: discrete choice conjoint analysis (using Hierarchical Bayesian Estimation), multinomial logit, probit, cluster analysis, factor analysis, key driver analysis, ARIMA, etc. He primarily uses Qualtrics, R, STATA, and Statistica to collect and analyze data, but also is familiar with SAS and SPSS, and teaches courses in statistics, data analysis, and Excel at the University of Utah.
Matt also has ten years management experience including employee training, performance evaluations, and disciplinary action.







Debbie Stone
HR/OD Consultant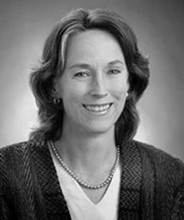 Deborah Stone has over 24 years of HR experience, working with corporations, government agencies and non-profit entities. She has consulted on Human Resource issues with both small start-ups and multinational corporations and has worked with both public and private sector employers to improve their interpersonal and management skills. Debbie has also helped companies develop effective succession plans for a broad range of key contributors. She has provided compliance training nationally to help companies understand their legal obligations as employers.
Debbie's background includes working as the Human Resources Director for several large law firms in Washington, D.C. and Salt Lake City, Utah before starting her own HR consulting firm in 1996. She holds a Bachelor's degree in Philosophy and in History, graduating magna cum laude from George Mason University in Virginia in 1986. She was certified as a Senior Professional in Human Resources (SPHR) in 1993, and has an MS in Management with an HR specialization. Debbie is an active member of the Society for Human Resource Management (SHRM), serving in 2002 as a President of the Salt Lake Chapter of SHRM.




Trigena Halley
Owner
Peak Performance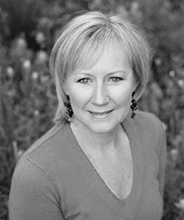 Trigena H. Halley is the founder and owner of Peak Performance CCT, LLC. She has 20+ years of corporate experience with professional coaching, consulting and training. During her tenure in the corporate sector Trigena held various global leadership positions in corporate training, quality and performance consulting, with a focus on talent development, strategy execution, achievement of financial goals and client satisfaction. Trigena specializes in executive and leadership coaching, performance improvement, development of leaders and working with organizations to employ a sustainable coaching culture. Her experience spans service, non-profit, manufacturing, corporate, faith-based and educational organizations. Trigena has significant experience training groups as well as facilitating and coaching groups and intact work teams. She has led the development and implementation of leadership and technical training programs for several global corporate clients.
Trigena is the co-author of A Coach Approach to Leadership: Enhancing Performance, Empowering Others. She has a Master of Arts in Communication Consultancy and a Bachelor of Science in Marketing both from Oklahoma State University. She is also a Professional Certified Coach (PCC) with the International Coach Federation (ICF).





Steve Chambers
General Manager and Vice President
Patient Access Solutions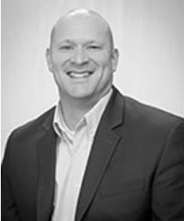 As the General Manager and Vice President of Patient Access Solutions (PAS), Steve Chambers oversees all operations and business development opportunities for the Patient Service Center, a 24/7 contact center. He was previously the Senior Director of Operations for PAS, and brings with him almost 20 years of contact center experience. Steve has also held roles in process improvement, project management, information services, and consulting in the satellite, telecommunications, pharmacy, and healthcare industries, giving him a wealth of experience in expanding patient access and delivering a superior patient experience. Steve is a current member of the American College of Healthcare Executives (ACHE) and the Project Management Institute (PMI). He earned his Bachelor's degree in Business from Utah State University and an MBA with an emphasis in Technology Management from Walden University in Minneapolis.