Brian Hyde
Director of Financial Planning and Analysis
Maverik Inc.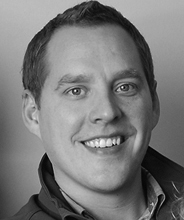 Certificate directors play a big part in creating a high-value educational opportunity for our students. They shape curriculum, provide individualized assistance to students and has oversight of the certificate quality and capstone assignments. The also ensure that curriculum is aligned with work force expectations.
Your certificate director, Brian Hyde, has achieved professional success and is passionate about teaching and helping our students prepare for their next professional step.
Brian is also the FP&A (Financial Planning and Analysis) Director for Maverik Inc, the Utah based convenience store operator with more than 300 locations in 11 western states. His responsibilities are very diverse in these positions. He generates many reports, works closely with the Real Estate and Construction teams to build financial models, is responsible for the yearly budget plans, and works on a broad range of projects to forecast future performance, and assess historical data, trends and events to evaluate how they will impact the business. He works closely with the C-Suite executives and the directors of each department of the company to make sure that their financial needs are met.
Finance is Brian's primary professional passion in all its many forms from managing complex investment portfolios to building financial models and reports to forecasting future performance and analyzing historical data.
Brian has worked as a Portfolio Manager since 2008 managing a complex investment portfolio and creating a centralized portfolio management system. He has experience with investing long term and trading short term stock positions, executing traditional and complex options strategies, and trading in the futures markets. Besides trading, much time is spent investigating other business investment opportunities, and interacting with legal counsel, business advisers, and accounting professionals to maintain compliance and good business practices.
He also, of course, believes strongly in both his own and others education. He finds satisfaction in teaching and seeing others achieve their own success and continually studies academic papers, economic research, and financial literature to keep up with an ever changing finance and investment environment. He holds a Master of Science in Finance degree from the University of Utah David Eccles School of Business and Bachelor Degree in Business Administration - Finance from Weber State University.
Instructors for this certificate have been selected based on their professional experience, education, and ability to teach in a dynamic and engaging manner. Each of the instructors brings unique experience from banking, healthcare, technology, finance, and accounting organizations. These instructors are all engaged in their fields and will bring a wealth of knowledge and experience to this program.
Jaxon Ames
Senior Financial Analyst
Maverik Inc.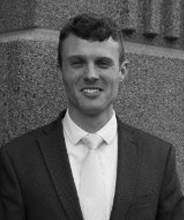 Jaxon Ames graduated from Brigham Young University with a bachelor's degree in Finance. He currently works on the Financial Planning and Analysis Team for Maverik and supports the Transportation Department in matters of financial analysis/business intelligence. Prior to graduation and Maverik, Jaxon served as "Lead Fellow" in the Utah Governor's Office of Economic Development. He has also supported several other businesses and equity research groups as an analyst.
Jon Allen
Senior Manager of Operations and Analytics
Cafe Rio Mexican Grill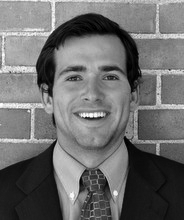 Jonathan Allen has over 6 years of experience in Corporate Accounting and Finance. Jon currently works at Cafe Rio where he oversees Treasury, Operations Analytics, and other strategic projects. Jon played a key role in Cafe Rio's recent transaction. Prior to Cafe Rio Jon worked closely with the founding team at Collective Medical Technologies to setup their original accounting, CRM, & payroll systems.
Jon earned an undergraduate degree in Accounting from the University of Utah and a master's degree in Finance from the University of Utah. Jon is a licensed CPA in the State of Utah. During his time as a student Jon was the Co-Chair of the Utah Entrepreneur Series. Post-graduation Jon worked as a teaching assistant and lecturer in the David Eccles School of Business.
Jon enjoys following the restaurant industry, small businesses, and startups.
Jeff Ehlers
Chief Financial Officer
MWI Digital Marketing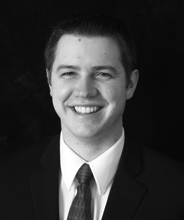 Jeff Ehlers has an MBA, MAcc, and Bachelors of Accounting as well his CPA license. He's founded 3 companies and sold 2 of them. He served as CFO & COO for another startup and interned for one in Silicon Valley. He currently is CFO for an international digital marketing agency.
Dustin Allen
Senior Vice President of Consumer Deposits
Zions Bancorporation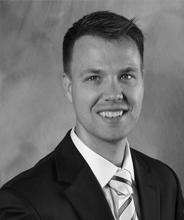 Dustin Allen is the Senior Vice President of Consumer Deposits for Zions Bancorporation, a $65 Billion regional bank based in Salt Lake City, UT. Dustin is the senior leader in charge of product development, research, and execution for a portfolio of consumer checking, savings, certificate, IRA and money market products. Altogether, Dustin oversees accounts totaling over $21 Billion in deposits that span 6 different bank brands across the western United States.
Dustin received a Bachelor's degree in Marketing from the University of Utah and a Master's of Business Administration from UCLA. He has spent his entire career in banking, working in product development, marketing and public relations at banks and credit unions in Utah and California.
Dustin is a member of the Board of Trustees for The Road Home, a nonprofit dedicated to providing shelter, housing, and support services for the homeless in Utah. He is also Zions Bancorporation's representative on the Consumer Banking Association's Deposits Council.
Luke Kooyman

Luke Kooyman graduated from the University of Utah with a bachelor's degree in Chemical Engineering. After working as an energy engineer for Rio Tinto Kennecott, he joined the financial team as a Senior Financial Analyst. As a senior analyst, Luke leads cost savings initiatives, provides five year financial plans for 3 operating plants, and supports senior leadership in the analysis of the monthly, quarterly and annual financial results that will serve for external and management reporting.