Trigena H. Halley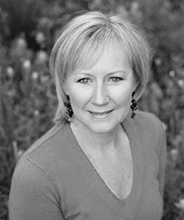 Trigena assists Individuals and organizations seeking professional and personal growth. Her expertise includes training and mentoring new coaches, leadership and team development and working with individuals to engage and manage conflict and transition successfully.
Trigena offers individual and group coaching, consulting and training. She also leads women's Transformational Leadership retreats that combine her love of the outdoors with her passion for helping others realize their potential. Trigena's desire is to assist individuals and \organizations to move forward in a positive, energizing and impactful manner.
Trigena has 18 years global experience in workplace performance, consulting, leadership, talent development and quality. Her experience includes both external and internal consulting with service, non-profit, manufacturing and educational organizations. During her corporate tenure, Trigena held various global leadership positions, which included responsibility for team leadership, strategy development, financial goals and client interface.
Trigena has significant experience training groups as well as facilitating and coaching groups and intact work teams. She has led the development and implementation of leadership and technical training programs for several clients. During her tenure in the corporate sector. Trigena had responsibility for global talent development, development of high potentials, external client training and quality as well as responsibility for the internal coaching team.
Trigena was a member of a team of training professionals who earned "Training Magazine's" Top 125 award (2006, 2007), she has been awarded Volunteer of Year by the Chamber of Commerce and was the recipient of two awards for her work in team development.
Trigena has received other awards and honors during her tenure in the corporate sector as well as her work within the community.
Trigena has been involved in several community projects, ranging from Co-Chairing Community Leadership programs through the local Chamber of Commerce, to being a board member with various volunteer organizations. Currently she is active with the American Society for Training and Development (ASTD) - Utah Chapter as the co-chair for the Annual Learning Conference.
Trigena has a Master of Arts in Communication Consultancy and Bachelor of Science in marketing both from Oklahoma State University. She is a Professional Certified Coach with the International Coach Federation (ICF) and has several certifications in various assessments and leadership development programs. She is the co-author of "A Coach Approach to Leadership: Enhancing Performance, Empowering Others".
Trigena, her husband Steve, and their two children reside in Salt Lake City, UT, USA. Her interests include skiing, hiking, running, river rafting, reading, photography, and exploring the great state of Utah with her family and friends!