Instructors for this certificate have been selected based on their professional experience, education, and ability to teach in a dynamic and engaging manner. Each of the instructors brings unique experience from coaching, management, executive management, and marketing professions. These instructors are all engaged in their fields and will bring a wealth of knowledge and experience to this program.
(instructors may change depending on availability)
Scott Stephenson
Leadership and Professional Development Consultant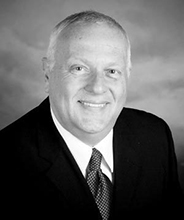 Scott Stephenson has over 30 years of consulting and facilitating experience in the United States, Europe and Asia helping organizations become more profitable and people more effective. His expertise has allowed him to help public, private, for profit and not-profit organizations become more successful and effective particularly in building specific individual and collaborative team skills. In addition to his many years of consulting experience, Scott has a Bachelor's degree in economics and a Master of Business Administration.
Sheila Sconiers
Training and Development Specialist
University of Utah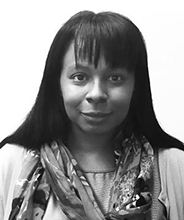 Sheila has more than ten years of experience in employment and career counseling, training, and curriculum design. She is skilled in assessing superior candidates for employment and developing strategies to improve client employability. Sheila builds and develops relationships with businesses to grow a strong workforce. She also has years of experience designing and presenting training materials that prepare individuals to thrive within the workforce using ADDIE and AGILE processes.









Debbie Stone
HR/OD Consultant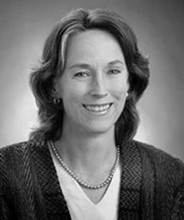 Deborah Stone has over 24 years of HR experience, working with corporations, government agencies and non-profit entities. She has consulted on Human Resource issues with both small start-ups and multinational corporations and has worked with both public and private sector employers to improve their interpersonal and management skills. Debbie has also helped companies develop effective succession plans for a broad range of key contributors. She has provided compliance training nationally to help companies understand their legal obligations as employers.
Debbie's background includes working as the Human Resources Director for several large law firms in Washington, D.C. and Salt Lake City, Utah before starting her own HR consulting firm in 1996. She holds a Bachelor's degree in Philosophy and in History, graduating magna cum laude from George Mason University in Virginia in 1986. She was certified as a Senior Professional in Human Resources (SPHR) in 1993, and has an MS in Management with an HR specialization. Debbie is an active member of the Society for Human Resource Management (SHRM), serving in 2002 as a President of the Salt Lake Chapter of SHRM.




Trigena Halley
Owner
Peak Performance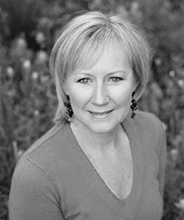 Trigena H. Halley is the founder and owner of Peak Performance CCT, LLC. She has 20+ years of corporate experience with professional coaching, consulting and training. During her tenure in the corporate sector Trigena held various global leadership positions in corporate training, quality and performance consulting, with a focus on talent development, strategy execution, achievement of financial goals and client satisfaction. Trigena specializes in executive and leadership coaching, performance improvement, development of leaders and working with organizations to employ a sustainable coaching culture. Her experience spans service, non-profit, manufacturing, corporate, faith-based and educational organizations. Trigena has significant experience training groups as well as facilitating and coaching groups and intact work teams. She has led the development and implementation of leadership and technical training programs for several global corporate clients.
Trigena is the co-author of A Coach Approach to Leadership: Enhancing Performance, Empowering Others. She has a Master of Arts in Communication Consultancy and a Bachelor of Science in Marketing both from Oklahoma State University. She is also a Professional Certified Coach (PCC) with the International Coach Federation (ICF).





Jerry Benson
Leadership and Professional Development Consultant
Peak Performance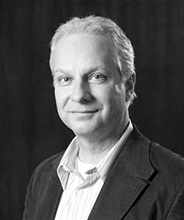 Jerry Benson held the title of Chief Operating Officer for Utah Transit Authority (UTA), the public transit provider to 2.2 million residents of six counties covering nearly 1600 square miles for three years. Jerry led 1700 employees who provide commuter rail, light rail, fixed route bus, paratransit, vanpool and rideshare service to 45 million riders per year. Under Jerry's leadership in December 2005, UTA became the first transit agency to achieve certification to both the ISO 9001 quality management standard and the ISO 14001 environmental management standard. During Jerry's previous tenure as UTA's Director of Human Resources, UTA received the transit industry innovation award for its unique approach to employee participation and collaborative labor relations.
Jerry Benson holds a Master of Human Resource Management and a Ph.D. in Organizational Communication. He is an adjunct professor at the University of Utah, teaching communication, management and public administration. He teaches courses in conflict and negotiation for working professionals and teaches public administration to senior public and non-profit administrators in the university's masters programs in public administration and public policy. He is a board member and past Chairman of the Transit Labor Exchange, and has served as Chairman of both the Labor Relations Subcommittee and the Human Resources Committee of the American Public Transportation Association. He is a board member of Valley Services, a non-profit organization providing employment for people recovering from mental illness.