Dr. Brent Hansen
Brent is currently serving as Business Development Manager (BDM) for the LDS church. Prior to that he was the Customer Experience Manager (XM) for Africa and Pacific Areas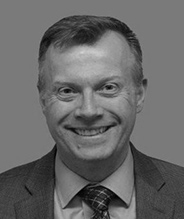 Brent Hansen, D.B.A., PMP®, IPMA-C® is currently working as Business Development Manager (BDM) for FamilySearch International. Prior to this he was Experience Manager (XM) for Africa and Pacific Areas. He is a Product Management and Project Management leader with over 25 years of experience leveraging information technology to execute business strategies, improve productivity, and contain costs in technology, automated material handling, financial, records management, and insurance industries.
He has expertise in delivering business using proven process improvement methodologies and tools such as business process management, capability maturity model and project management, resulting in improved quality, customer satisfaction and profitability.
Randy Cox
Senior Project Portfolio Manager
University of Utah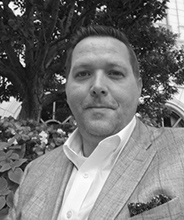 Randy Cox, PMP, is a project management and productivity expert. He received his undergraduate degree in Business, Corporate Communication, and Applied Information Technology from the University of Baltimore, and his MS in Information and Telecommunication Systems from Johns Hopkins University.
He also has six professional certifications: PMP, PMI-ACP, CSM, A-CSM, SAFe, ITIL along with a certificate in Finance and Accounting from the University of Utah.
He's worked as a business analyst, senior business analyst, IT project manager, IT program manager, IT project portfolio manager, ScrumMaster, and Agile Coach for a variety of organizations that include mom-and-pop companies as well as such household names as T. Rowe Price and The Washington Redskins.
In addition, Randy is a writer, he teaches a variety of courses for the University of Utah's Professional Education Department. He also coaches and consults a limited number of clients.
Kim Grant
Project Management Professional (PMP)
Kim Grant, PMP, has more than 25 years of experience across a wide range of businesses—from banking to gaming to manufacturing—demonstrating that best practices in project management are both portable and valuable. She has a career-long interest in delivering technology solutions that enhance human productivity and reduce operating costs. Kim believes that developing people and their capabilities are the keys to driving sustainable business improvement.
She's currently the VP, Sr. Program Manager, Treasury and Deposits Operations for Zions Bancorporation. In this role, she manages a broad portfolio of technical enterprise operations projects. Key responsibilities include horizontal oversight of project execution to ensure that projects realize business benefits, as well as ongoing project management of high profile projects.
She work with operations management to improve business processes, create value, and mitigate risk. She also develops the PMO's strategic relationship with business partners as well as key Affiliate and technical operations stakeholders. Act as an effective change agent in support of enterprise objectives.