Instructors for this certificate have been selected based on their professional experience, education, and ability to teach in a dynamic and engaging manner. Each of the instructors brings unique experience from banking, healthcare, technology, finance, and accounting organizations. These instructors are all engaged in their fields and will bring a wealth of knowledge and experience to this program.
Brent Hansen
Business Development Manager
Family Search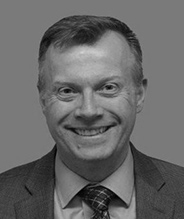 Brent is a product management and project management leader with over 20 years of experience leveraging information technology to execute business strategies, improve productivity, and contain costs in technology, automated material handling, financial, records management, and insurance industries. He has expertise in meeting business requirements using proven process improvement methodologies and tools such as business process management, capability maturity model and project management systems, resulting in improved quality, customer satisfaction and profitability. Brent's specialties are in product management, account management, international business, PMO, project management best practices, program management, project management, strategic planning, Business Process Improvement, training and mentoring, risk management/mitigation, and team development.
Education: DBA in International Business, MBA, BSBA, BAM, and BS Marketing



Randy Cox
Senior Project Portfolio Manager
University of Utah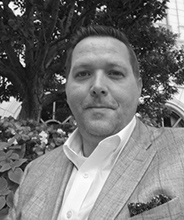 Randy is a project management and productivity expert. He received his undergraduate degree in Business, Corporate Communication, and Applied Information Technology from the University of Baltimore, and his MS in Information and Telecommunication Systems from Johns Hopkins University. He also has six professional certifications: PMP, PMI-ACP, CSM, A-CSM, SAFe, ITIL along with a certificate in Finance and Accounting from the University of Utah.
He's worked as a business analyst, senior business analyst, IT project manager, IT program manager, IT project portfolio manager, ScrumMaster, and Agile Coach for a variety of organizations that include mom-and-pop companies as well as such household names as T. Rowe Price and The Washington Redskins.
In addition, Randy is a writer, he teaches a variety of courses for the University of Utah's Professional Education Department. He also coaches and consults a limited number of clients.


Reed Shell
Senior IT Director
Reed is a 30 year Information Technology professional who has worked for Fortune 50 companies, non-profits and small businesses. Reed speaks fluent agile and is a Certified Scrum Professional. He is a Project Management Professional who is active in the project management profession and currently serves as the Executive Vice President of Operations for the Project Management Institute Northern Utah Chapter. He holds a Bachelor of Arts in Communication from Boise State University (go Broncos!) and a Masters of Arts in Organizational Leadership from prestigious George Fox University. Reed enjoys leading teams and has studied teamwork as a hobby. He is a national presenter on his research into Superbowl and basketball coaches and how they coached winning teams. When he is not managing people, process, projects, or presenting, you will find him in his kayak soaking crab pots at his favorite bay on the Oregon Coast or rockhounding with his wife and best friend of 32 years.
Brian Corrales
Senior Manager
Family Search

Brian Corrales is an action-oriented business professional who loves to manage complex strategic initiatives and and projects that deliver business value. He graduated from Brigham Young University's Marriott School of Management in Information Systems and holds various project management related certifications including Project Management Professional (PMP), Certified Scrum Master and Certified Product Owner from Agile Manifesto co-founder Alistair Cockburn, and Pragmatic Marketing. Brian is a husband and a father of 3 children. When not working on strategic initiatives, Brian enjoys the outdoors and also operates a part-time martial arts school in Salt Lake City.
Kimberly Grant

Kim Grant, PMP, has more than 25 years of experience across a wide range of businesse "from banking to gaming to manufacturing" demonstrating that best practices in project management are both portable and valuable. She has a career-long interest in delivering technology solutions that enhance human productivity and reduce operating costs. Kim believes that developing people and their capabilities are the keys to driving sustainable business improvement.