Club U Day Camps
Club U day camps are focused on creating an inclusive and welcoming experience for all participants. Each week is treated as a standalone experience, so whether a camper joins us for one week or the entire summer they will have the same opportunities to learn new skills, make friends, and have fun!
Details
Hours of Care: 8:00am - 3:15pm (extended care available- See Lounge details below)
Location: Presidents Circle
Weekly Tuition: $235, Special Fee: $75
Holiday Week Tuition: $195, Special Fee: $75
What to Expect

Monday: Field Trip, Tuesday: Electives and Pool/Park, Wednesday: Electives & All Camp Activity, Thursday: Electives and Pool/Park, Friday: Field Trip
Activities will relate to the weekly theme

Typical theme concepts include: Animals & Nature, S.T.E.A.M., Sports, etc.

1 trip to a local pool and park
Camper Choice Electives

Camper guardians chose from a selection of 10 options each week
Each of the 10 options include a different activity each morning
i.e. Climb N' Find Elective: Geocaching (Tu), Treehouse Museum (W), Rock Climbing (Th)
Club U Lounge - The Fun Continues!
Club U Lounge is for campers whose families are unable to pick up when daily programming ends. Lounge is the perfect way to wind down and kick back with friends, play games, or work on art projects. Join us, it's a great place to be!
Details

Hours of Care: 3:15 pm – 6:00 pm
Location: President's Circle
2-day Tuition: $40, Special Fee $8
5-day Tuition: 5-day Tuition: $68, Special Fee $13

Holiday Tuition: $55, Special Fee $13
What to Expect

Each day campers select which activities they want to participate in (board games, arts and crafts, reading a book)
Campers receive a small snack during lounge
Different counselors from the day camp which ensures the counselors are fresh and ready to engage with campers
June 05-June 09
We are back for another summer of fun!!! Get ready for some classic summer adventures by learning all about Utah at This is the Place Heritage Park. Then get crazy for Wacky Wednesday! Dress in your goofiest attire, silly socks, and wildest hairdo for the return of the Club U Games. Counselors will help foster new friendships and fun in this competition of sports, crafts, and teamwork. This classic summer of fun won't be complete without a trip to the Rush Funplex. From Go Karting to Mini Golfing there will be something for everyone! Don't miss out on this awesome kick start to summer!
June 12-June 16
Get those passports ready because this week is full of travel! The first stop on the Club U express will be Kidstopia! Campers will climb, jump, and hop their way to the highest peaks. Then campers will zip back down to go to our festival of the world. Don't forget to dress the part for spirit day! Represent your heritage, identity, favorite sports team, or whatever brings you joy. Campers will play games, learn customs, and discover food from different parts of planet earth. Don't put those passports away just yet! Campers will need them to travel back in time and explore what life was like for the dinosaurs at the Museum of Ancient Life and escaping from city life at Farm Country. This is a journey you won't want to miss!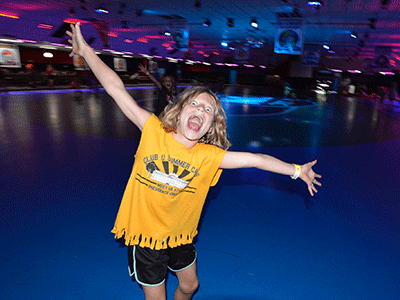 June 20-June 24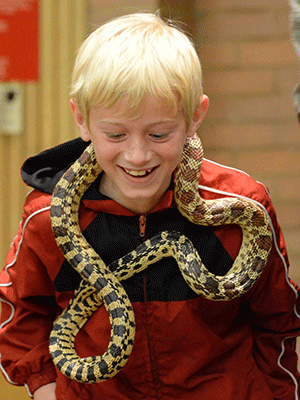 This week is sure to rock your world! Hop in our Club U spaceship as we blast off toward the stars at the Clark Planetarium. Our rocket's return path takes us to Memory Grove Park where campers will become one with nature. This short week will not feature an all camp activity, but rest assured that activities will be S.T.E.A.M. powered. And don't forget about dress up Wednesday! This week is all about science, so dress in your best planet socks, lab coat, or jetpack. End this week of electrifying exploration making a splash at Cherry Hill. This week will leave you shining bright like the sun!
June 26-June 30
Splish! Splash! Splosh! Oh my gosh! Grab your buddy and canonball into summer fun with a trip to the pool. Then, put on your lab coats and learn some Mad Science with our guest presentors. Since this week is all about water, grab your finest mermaid tail and swashbuckling pirate hat for our mid-week dress up day. Feeling too dry on land? Beat the heat and jump back into the water with a trip to Splash Summit. This watertastic week is sure to soak up the fun!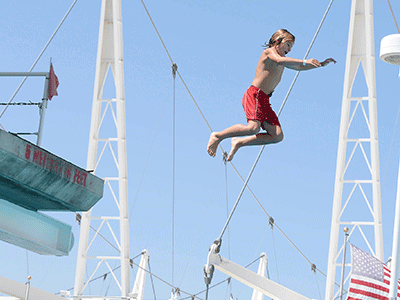 July 03-July 07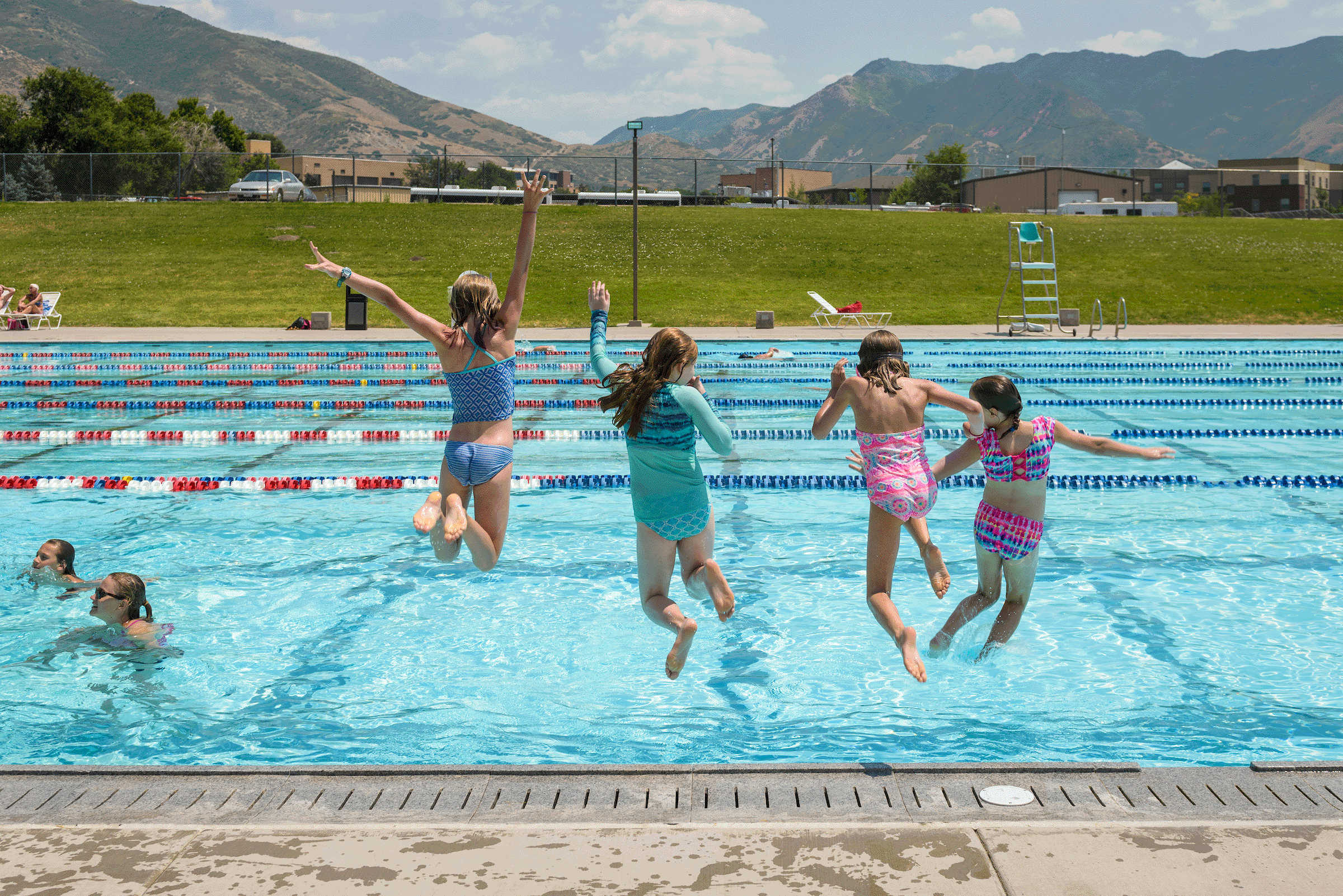 This short week is all about exploring your curiosities, and what better place to do this than at the Natural History Museum! From land to sky and past to future, there's something to peak every campers interest. On Wednesday, show us what you're all about by dressing up for career day! Whether you want to be a PGA golfer, party clown, wizard, or finance executive, we want to see it! Wait, don't grow up too fast! Campers will end the week by exploring their curiosity for fun at Boondocks!
July 10-July 14
Hear Ye! Hear Ye! This is your formal invitation to attend our medieval week fit for royalty. You will want your shining armor to explore Silver Lake. Watch out, you might just see a dragon! Then, mystify the competition in a Club U classic- Castle Day. Campers will build their own magical kingdoms by following quests and collecting recycled materials. May the best castle and best dressed win! On Friday campers will wield magic at Island Aqua Park. Spend the day defeating the floating obstacle course.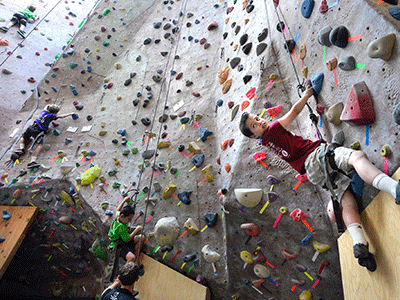 July 17-July 21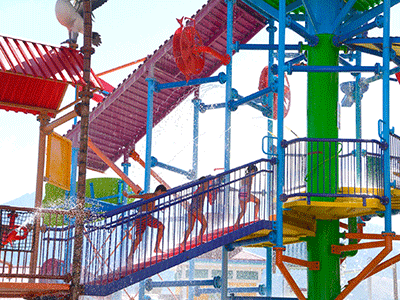 Get ready for a BRIGHT week! Jump high enough to reach the rainbow at Get Air Trampoline Park! Then campers will head back to campus where they can show their true hue at our all camp clash of colors. This vibrant week wouldn't be complete without a trip to the Museum of Natural Curiousity. There, campers will get to use their investigative skills to learn all about the world around us.
July 25-July 29
Calling one, Calling all! This 4 episode series of Club U is sure to be a Blockbuster hit. BOOM! POW! BANG! Practice your stunt double and parkour skills at the Impact Ninja Gym. Mid week, Club U will bring Hollywood to camp for a day of glitz and glam! What stars will it feature? You! Come dressed as your favorite movie character or in your Golden Globe gown. End this star-studded week with a visit to Provo Beach, where like movie magic, the "beach" isn't exactly what it seems.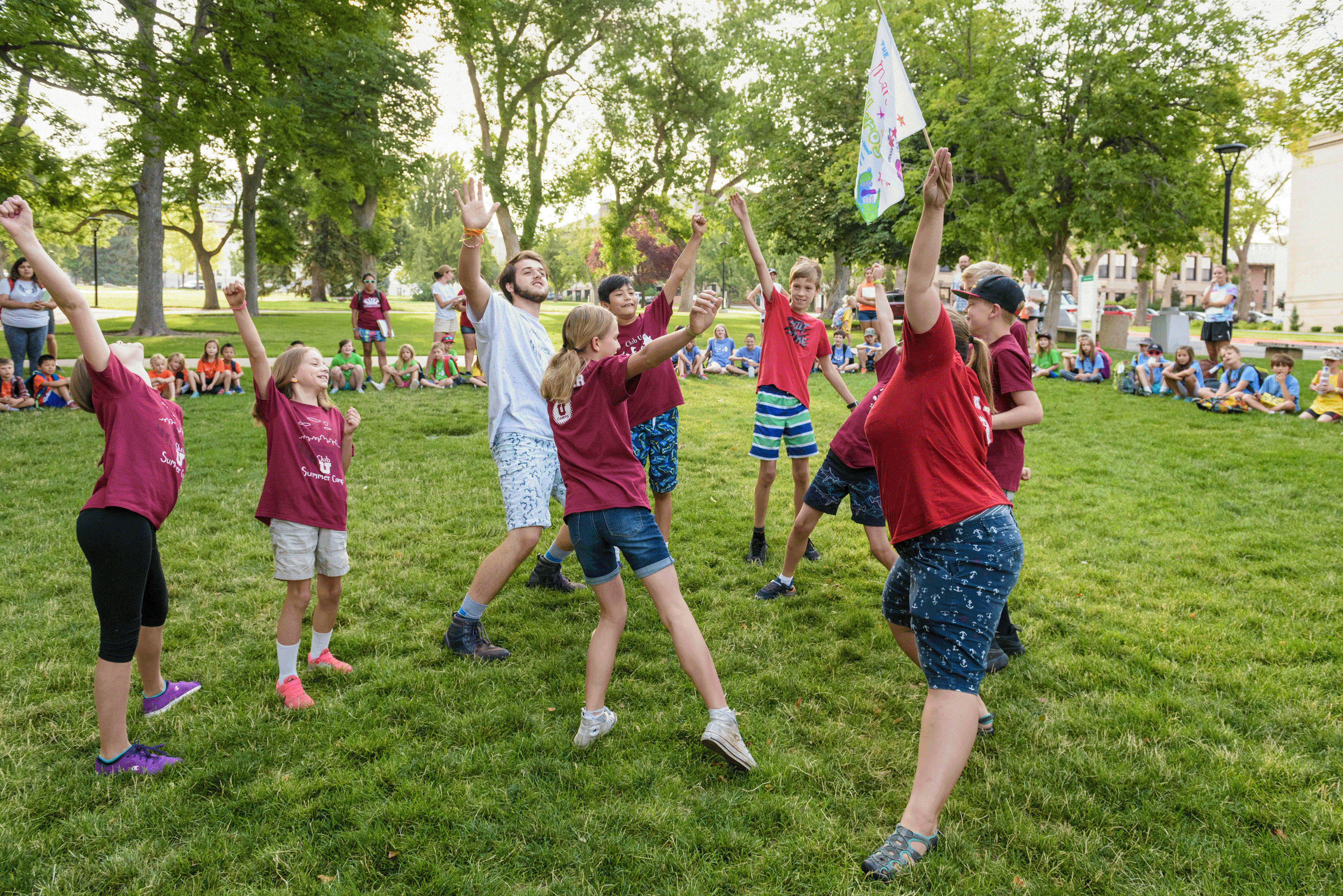 July 31-August 04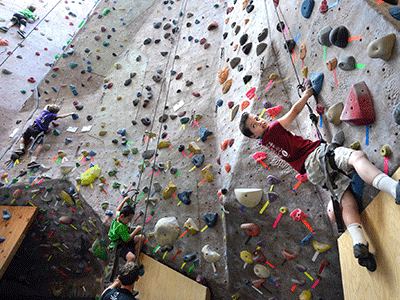 Lions and tigers and Club U, oh my! Join our flock for a week full of animal exploration. This safari will start with a migration to Hogle Zoo, where campers will spend the day chilling with chimps and slithering with snakes. The animal fun doesn't have to end at the zoo, campers will get the chance to meet some special critters and learn about their important roles in the food web. From land to water, campers will end the week at the Jordanelle Reservoir. Don't be crabby, leap on over for a fun day building sandcastles, playing beach games, and splashing around in the water.
August 07-August 11
Final Call! Summer is coming to an end but there is still some fun left to be had! That fun can be found skating away at Classic Fun Center or at the Club U Carnival. Campers will spend the day hanging with friends, jumping and sliding on giant inflatables, and eating yummy treats. End the summer with a splash at Cowabunga Bay! Zoom down the waterslides or lounge in the lazy river, either way this day will leave you wanting summer to last forever.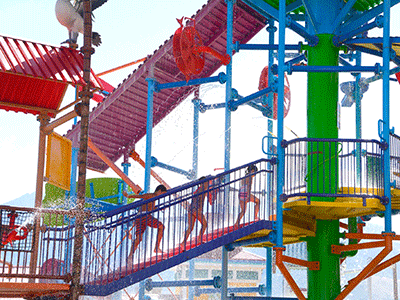 August 14-August 18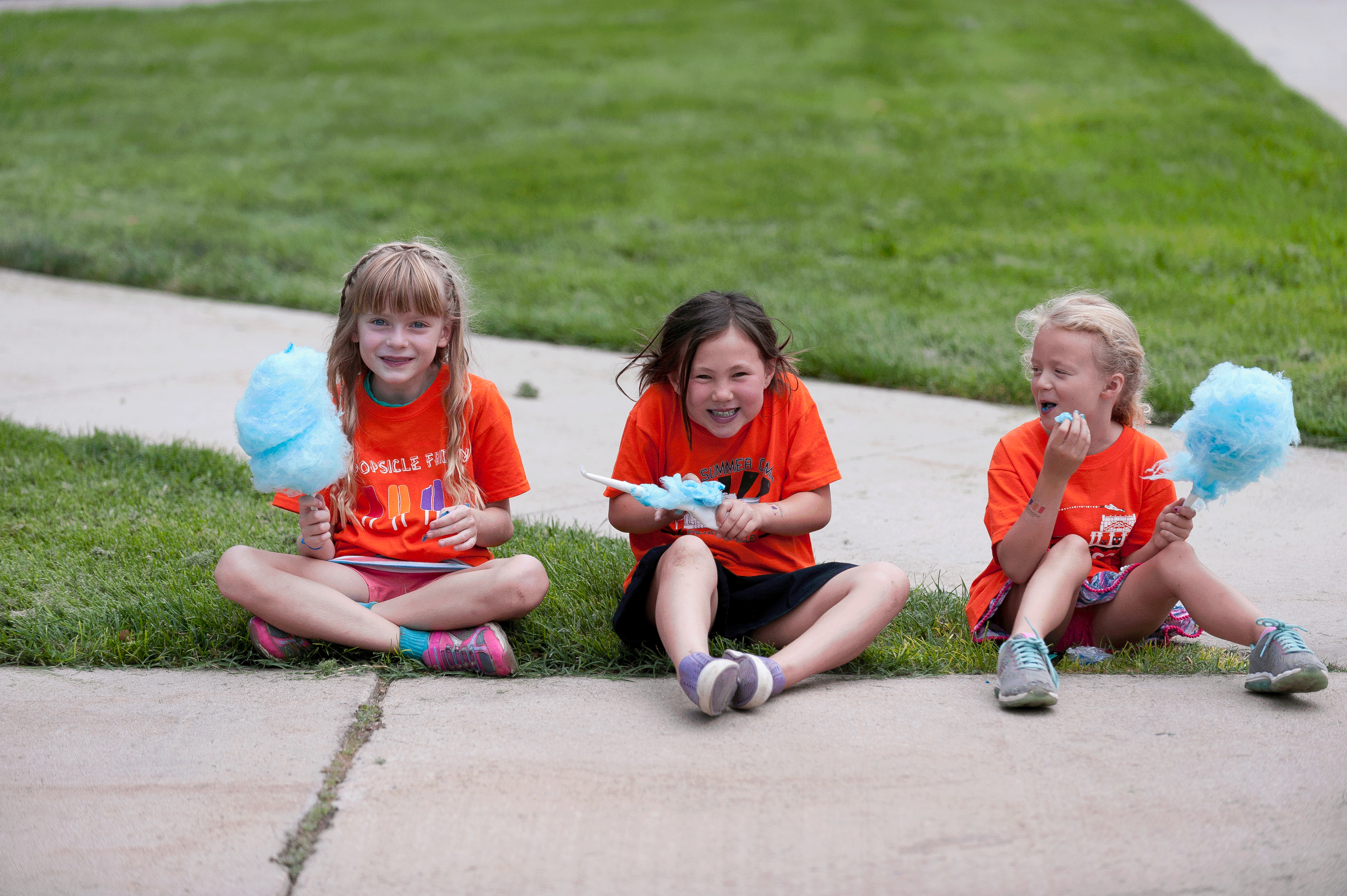 Did you think the summer fun was over?? This week is filled to the brim with field trips, and we are bringing back this summers greatest hits! Campers will party at the Rush Funplex, disco dance at Classic Fun Center, splash around at the waterpark, and more!