Club U Day Camps
Club U day camps are focused on creating an inclusive and welcoming experience for all participants. Each week is treated as a standalone experience, so whether a camper joins us for one week or the entire summer they will have the same opportunities to learn new skills, make friends, and have fun!
Details
Hours of Care: 8:00am - 3:15pm
Location: Presidents Circle
Weekly Tuition: $225 Special Fee $75
Holiday Week Tuition: $185 Special Fee $75
What to Expect

Each week, Club U focuses on a theme, therefore, that week's activities will relate to the theme
Large all camp field trips (typically Mondays and Fridays)
1 trip to a local swimming pool
Club U Lounge - The Fun Continues!
Club U Lounge is for campers whose families are unable to pick up when daily programming ends. Lounge is the perfect way to wind down and kick back with friends, play games, or work on art projects. Join us, it's a great place to be!
Details

Hours of Care: 3:15 pm – 6:00 pm
Location: President's Circle
2-day Tuition: $37 Special Fee $7
5-day Tuition: $65 Special Fee $12

Holiday Week (4-day): $52 Special Fee $12
What to Expect

Each day campers select which activities they want to participate in (board games, arts and crafts, reading a book)
Campers receive a small snack during lounge
Different counselors from the day camp which ensures the counselors are fresh and ready to engage with campers
June 06-June 10
Anndd... We are back! School is out and the fun has just begun. Week 1 is all about breaking the ice and learning camp classics. To start off their summer, campers will enjoy a trip to Cowabunga Bay Water Park. They also better stay sharp for the Game Show Showdown, where campers will bring their skill and wit to the table in a battle extraordinaire! Finally, Club U palentenologists will get the dirt on dinos at the Museum of Ancient Life. Grab some shades and excitement because this week is bound to kick off summer with a bang!
June 13-June 17
3, 2, 1, Blast off! This rocketship is taking us straight to... the Gateway Mall? Our first stop on this voyage is to both the Clark Planetarium and Discovery Gateway Museum where campers will learn from the daring astronauts before them and get their hands dirty exploring scientific innovation. This week is sure to be full of science, engineering, and artistic vision, and all skills needed to launch us into the future. But before we blast off, we need to explore the past in style. Choose a decade and vibe, and skate on back to the present at Classic Fun Center. Tease your hair, grab some moon boots, and get scientific at this week of Club U.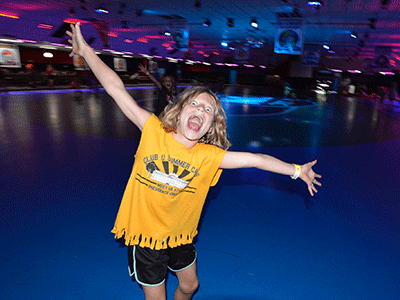 June 20-June 24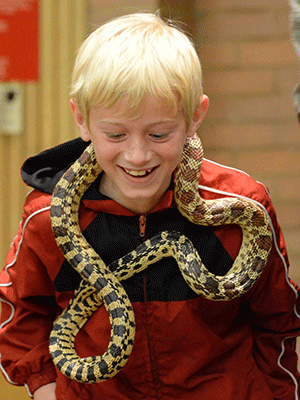 Club U has all the koala-fications to make this week toad-aly entertaining. We will hop on over to Hogle Zoo and begin our paw-some safari to see lions and tigers and bears, oh my! This week you will never be boar-ed because some special animal guests will be coming to campus to teach us all about conservation and how we can be animal allies every day. Finally, the Club U critter crusaders will escape the heat at Provo Beach where there is no shortage of activities for our animal lovers. You otter have a great time in this week of animal adventures.
June 27-July 01
Who me? Yes you. Couldn't be! Then who? This looks like a case for Club U detective agency! The Club U Clue Crew is on the prowl and will explore some of the best kept secrets of the University. Start your investigation off with a daily double at the Natural History Museum and Red Butte Gardens. Is that dinosaur skeleton moving? Were those the flower petals found at the scene? Then Club U clue will immerse campers in a world of mystery where teamwork and imagination are the key. All secrets will be revealed in due time, but campers must first conquer the inflatable obstacle course at Deer Creek Island Aqua Park while our youngest sleuths will compete in the ultimate sand castle challenge. Do our investigators have what it takes to crack the code?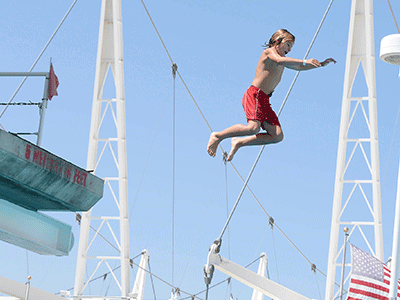 July 05-July 09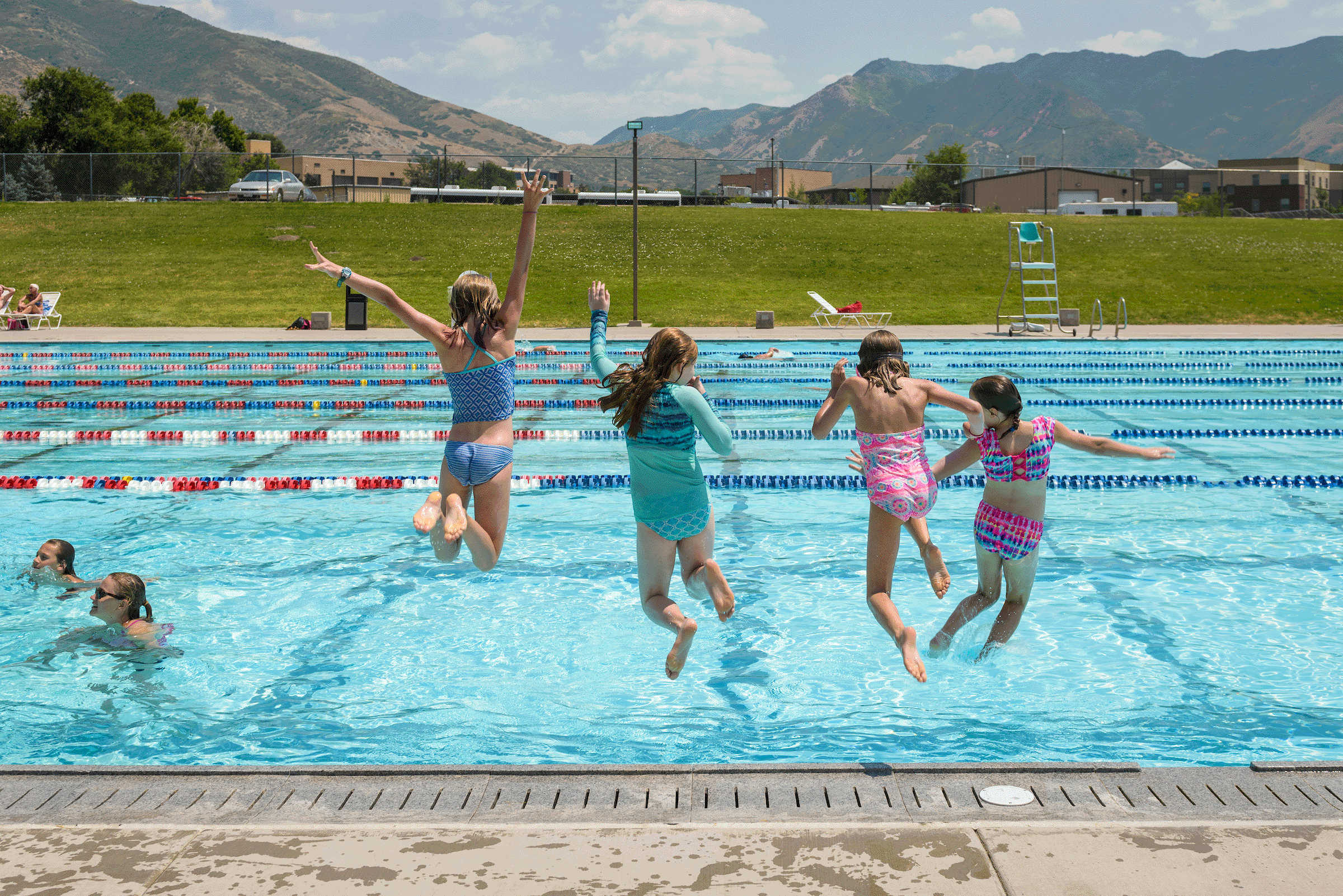 Slide. Ride. Dive. This short week at Club U is all about a summer classic - swimming! Splash and swim with your friends at the pool all day long. Then, find what floats your boat at Jordanelle Reservoir. Along the way, you will play games, meet new friends, and hope the day never ends. So, get ready to double up on the sunscreen, sip lemonade, and blow up those floaties! CANNONBALL!!
July 11-July 15
Do you like to move it, move it? Then this is the week for you! This action packed extravaganza features a new addition to Club U camp: Impact Ninja Gym. Half of camp will begin their week kicking, jumping, and parcouring their way through Utah's coolest obstacle course, run by actual American Ninja Warriors. The other half will traverse the path to Lake Mary where they may just learn what it takes to be a true climate crusader. Campers will test their strength, smarts, balance, and flexibility mid-week with the return of the Club U Games! Not enough locomotion for you? To end the week, our budding champions will switch locations and see just what those other campers have been bragging about all week.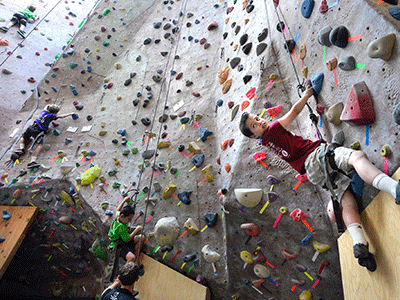 July 18-July 22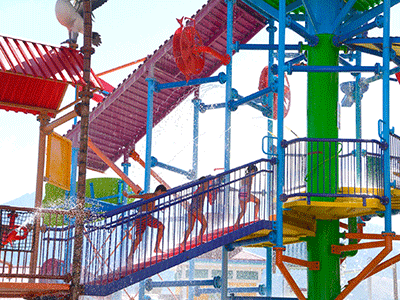 Final boarding call for Club U campers! This week Club U is hitting the road and our first stop is Splash Summit waterpark. Brave the rocky mountain wave pool, race the avalanche, tackle the vortex, or enjoy a chill float down the canyon river. Then campers will ride the wave back to presidents circle for our festival of the world! Grab your camper passport and discover the games, customs, and stories of different cultures around the world. The end of the line on this train is taking us to the Museum of Ancient Life to get the dirt on dinos. What role did ancient critters play in shaping our current world? Find out on our journey, all aboard!!!
July 26-July 30
Where in the world is Club U camp going? Why not vacation in your own backyard? This week chalked full of Utah based activities is sure to have us explorers saying "There's no place like home". Prance back to pioneer times as you frolic the grounds of This is the Place Heritage Park where you can pan for gold and ride the rails through Utah history. Provo Beach will round out the week with enough activities to make the pioneers jealous. After all this exploration, you are bound to have a brand new game to bring home to the cabin.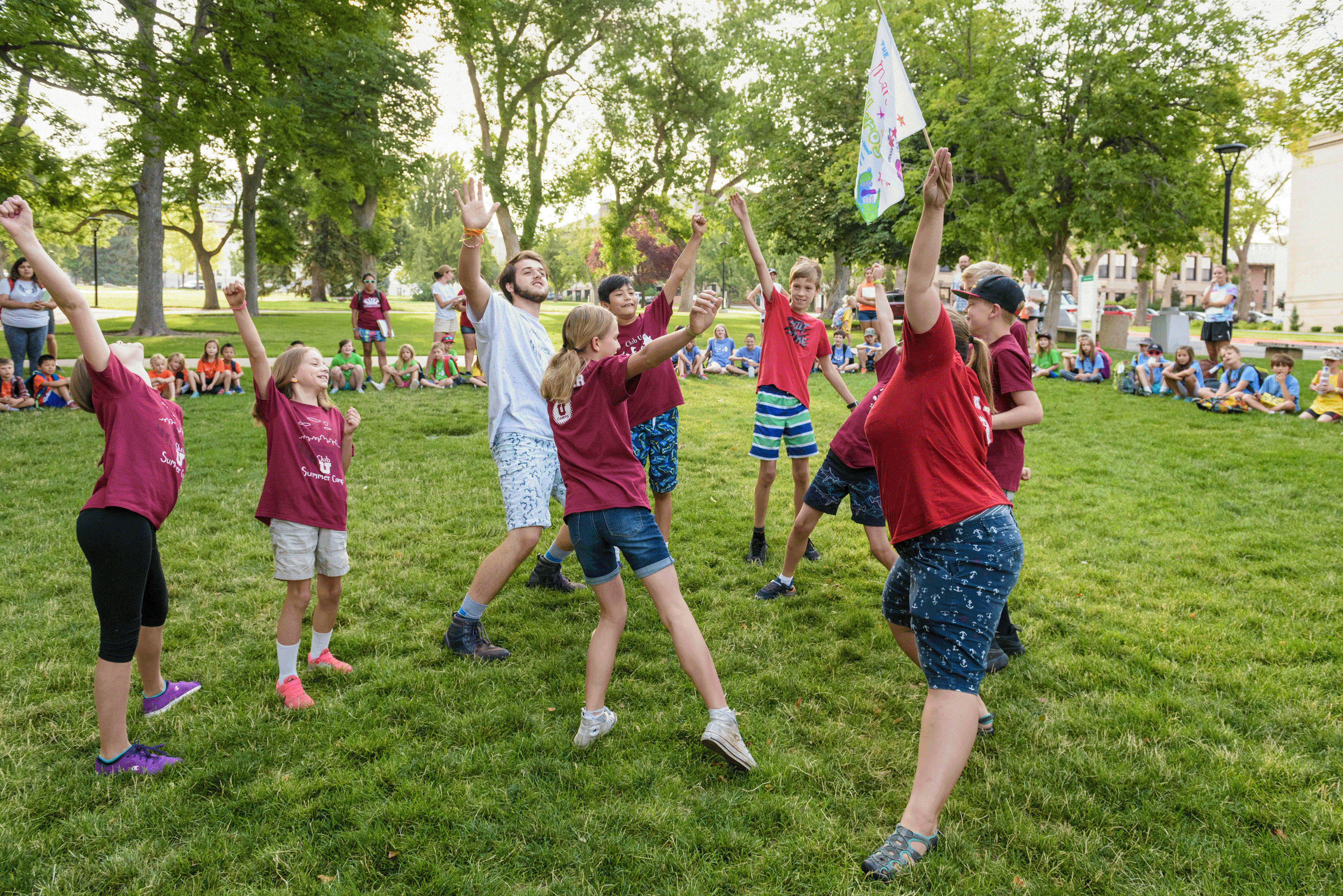 August 01-August 05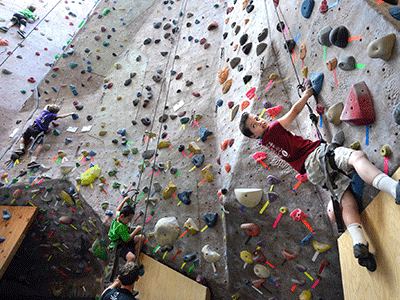 Hear ye! Hear ye! All ye Club U royalty, knights, and nobles have been summoned to join the castle day festivities held in the court of Presidents Circle. A Club U Classic, your team will be given mass amounts of cardboard to utilize your boundless creativity as you construct a castle worthy of Kings and Queens! Kick this week off with a gauntlet of knightly challenges and waves of joy at Pineview Reservoir. Then, end the week on a peak, or more specifically, with a deep cave exploration of the hidden gems inside the heart of Mount Timpanogos. This week is sure to float your moat!
August 08-August 12
The first rule of flight club: Tell all your friends!! Club U aviators will jump, bounce, hop, and skip their way through a trampoline park to kick of their week. This week features some elevated electives- launch a rocket or see if you can engineer an egg crating creation to avoid a dangerous drop! Take part in the epic Camper vs. Counselor Bouncy Dodgeball faceoff and see if you can survive long enough to claim victory for your team! Then, to end the week we will takeoff from the Presidents Circle runway and land at Hill Aerospace Museum to learn all about the hundreds of aircrafts on display, the history of the United States Air Force, and Hill Air Force Base right here in Utah. Flight club is bound to be the most talked about event on this side of the jetstream.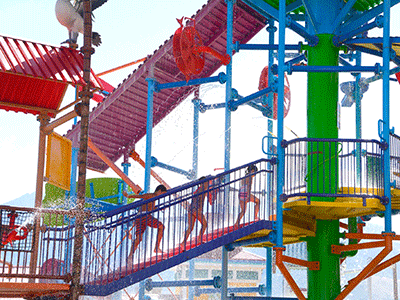 August 15-August 19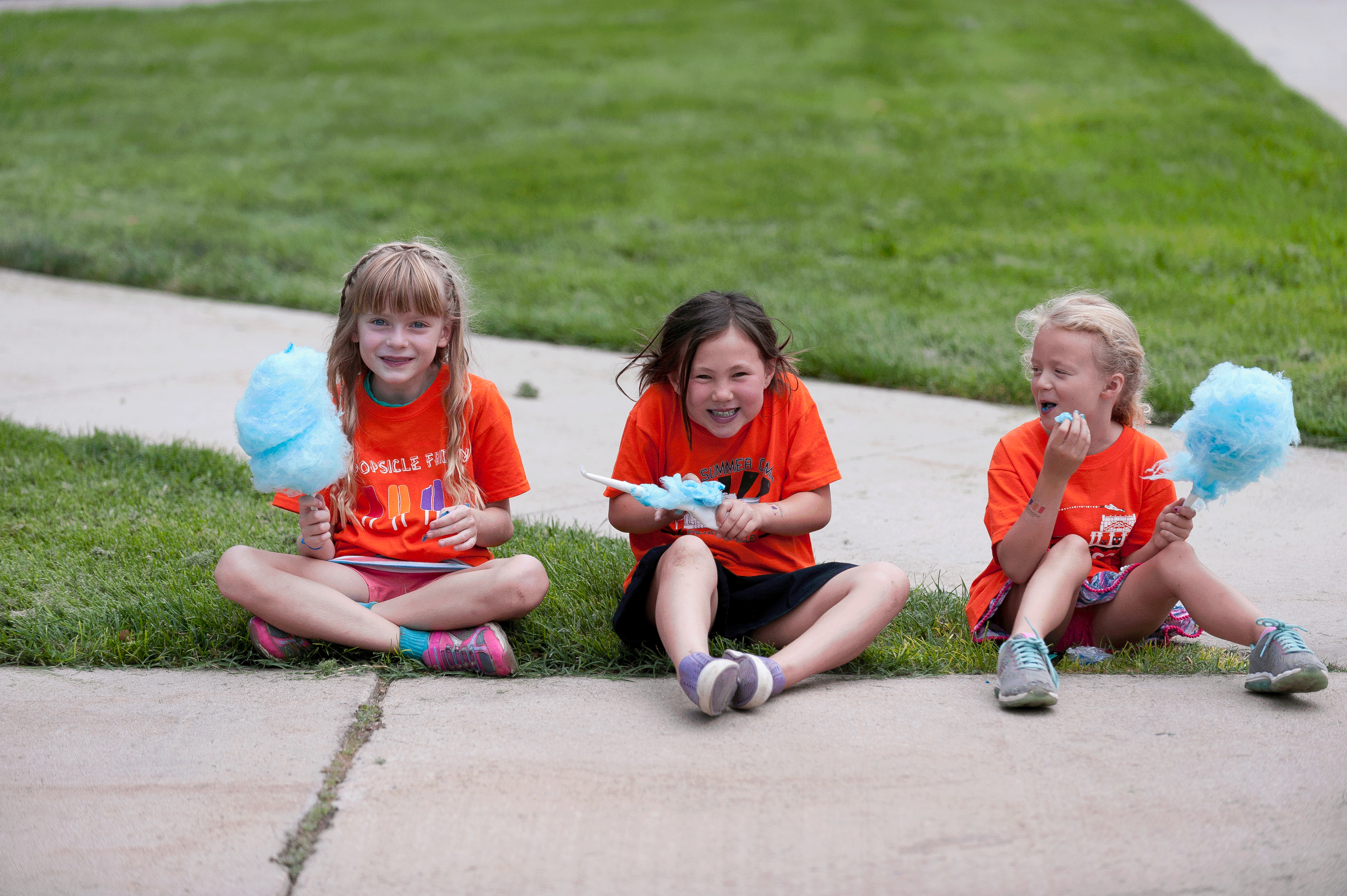 The Club U carnival is back in town with treats and games galore! Bond with your buddies with over some of the summer's most amazing elective activities. Inflate your accomplishments when you conquer an amazing obstacle course while paying some zany carnival games. And don't forget to cool off with a slurp-a-licious snow cone! At the end of the week it is time to say sayonara to summer with the best sendoff imaginable! It will be a rip-roarin' day when you and your mates hit the slides of Cherry Hill Water Park! Lounge in the lazy river and the pizza we deliver... so come splash down one last time before this summer dries out. This is the week you'll be talking about!