Youth Education: Club U SUMMER Camps
Get Ready for another amazing summer!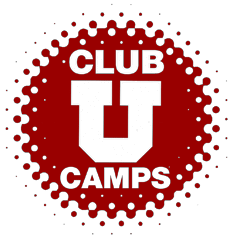 Summer will be here sooner than you think, so make sure you don't miss the boat on all of the amazing Club U camps that will be taking place on campus this summer! Take a look below at all the fun and learning that is in the works for 2015! Remember that registration for Parents Club members will be open for phone in registration on Monday February 9, and registration for the general public will open on Monday February 13. THESE CAMPS WILL FILL UP FAST SO DON'T HESITATE IN SIGNING UP TODAY!

For all Club U Camps, please go to this page
For Club U Varsity Camps, please go to this page
Don't forget to add Club U Lounge to your sensational summer!
CLUB U LOUNGE (2 Day): YECU 900
CLUB U LOUNGE (5 Day): YECU 901